Black Greenwich Pensioners
These pages are based on an exhibition due to have been displayed in our Visitor Centre from October 2020 – March 2021.
The exhibition was co-curated by the Old Royal Naval College and S.I. Martin, writer and heritage consultant specialising in Black British history and literature.
This project is funded by the Culture Recovery Fund for Heritage. The Culture Recovery Fund is being delivered by The National Lottery Heritage Fund and Historic England, using funds provided by the Department for Digital, Culture, Media and Sport.


We are grateful to the family of John Simmonds for information and the loan of objects relating to his life, as well as the National Maritime Museum for many of the images published within.
Original exhibition design by Easy Tiger Creative.
---
Between 1694 and 1869, the Old Royal Naval College was home to the Royal Hospital for Seamen. The Hospital offered board and lodging to Royal Navy personnel who had become disabled by age, injury or sickness (In-Pensioners). Cash pensions were available to those who chose instead to live outside the Hospital (Out-Pensioners).
The first Pensioners arrived in 1705. Non-British seamen with at least two years' service could apply from 1707. The first Black sailor known to have stayed at the Hospital was Briton Hammon in 1759. Others almost certainly preceded him.
The constant turnover of naval personnel in the 1700s made the Royal Navy the world's largest employer of 'free' (that is not enslaved) Black labour at a time when Britain was the largest trader in human lives.
These pages, based on ongoing research, introduces some of these forgotten mariners and their extraordinary journeys, sufferings and victories. It will show how they created a place for themselves in Greenwich as well as their connections to the abolition movement, maritime history and the wider communities of South East London.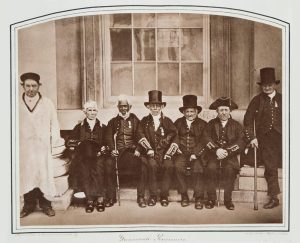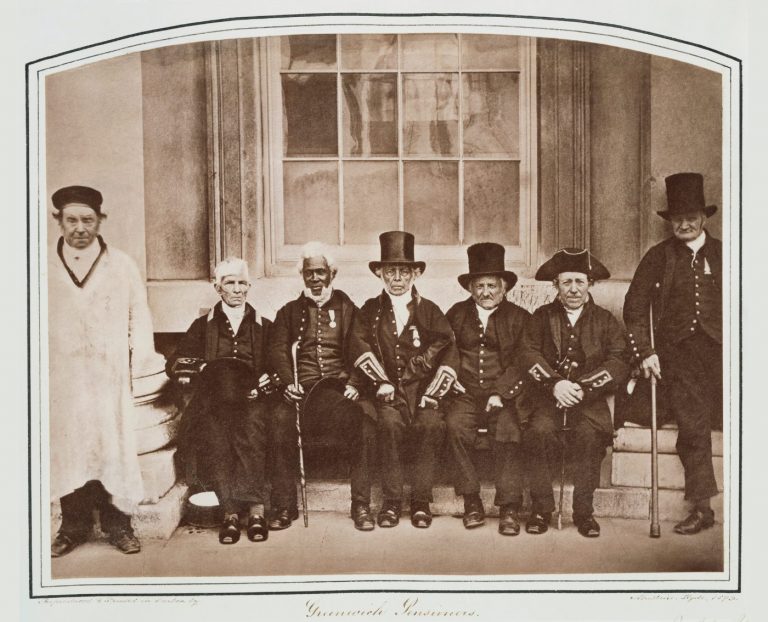 Royal Collection Trust, © Her Majesty Queen Elizabeth II 2020