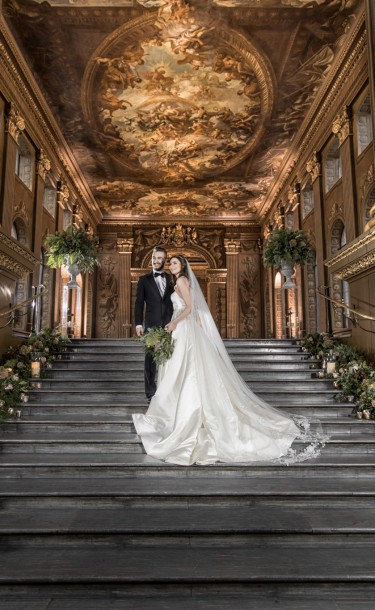 Weddings
The Old Royal Naval College is London's ultimate riverside wedding location, perfect at any time of year.
One of the most spectacular and iconic landmarks in London, this elegant ensemble of buildings offers you a choice of wedding experiences, from the awe-inspiring opulence of the famous Painted Hall, to the intimate ambience of the historic Admiral's House.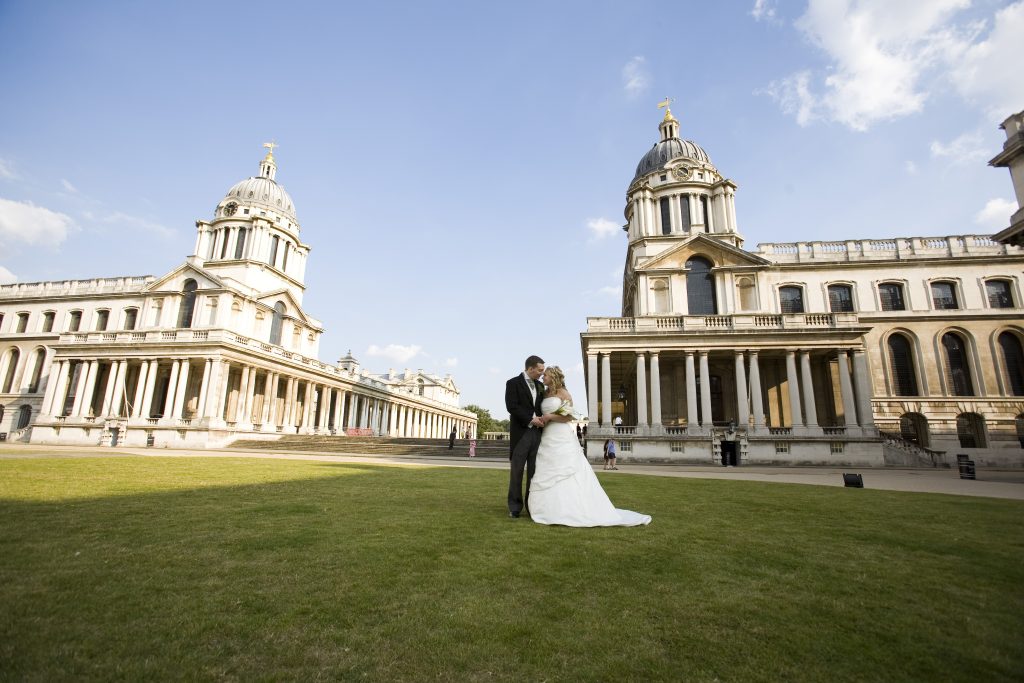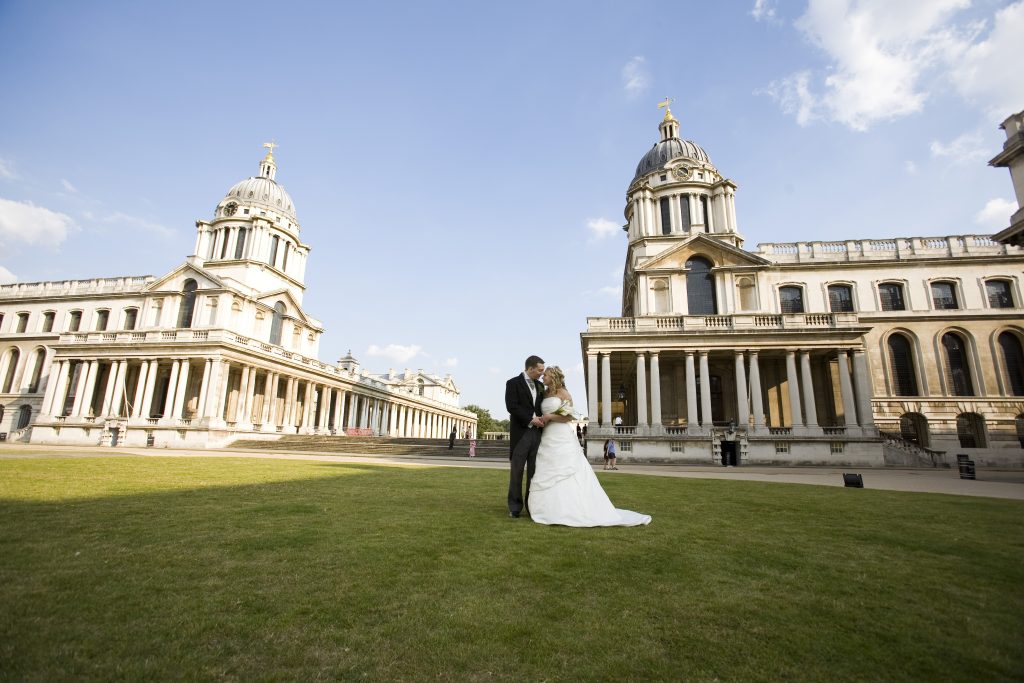 Marrying at the Old Royal Naval College gives you exclusive permission to take photographs in the grounds with the river and fine baroque architecture as a backdrop. You can even arrive by boat to create a dramatic, one-off photo opportunity.
We are a year-round wedding venue
The Old Royal Naval College is breathtaking at any time of year. In the chilly days of winter the rich interiors are warm and welcoming. The classical buildings gleam and glisten in spring, and on warm summer evenings guests can enjoy an al fresco drink in the King William Colonnades. As autumn progresses, the gold, orange and russet hues of the trees add another layer of beauty to the location.
Professional advice from your own wedding coordinator
Couples who choose to marry at the Old Royal Naval College will be assigned their own wedding coordinator, supported by a team of experienced professionals who are dedicated to creating your very own fairy-tale wedding in one of the country's most spectacular and historic places.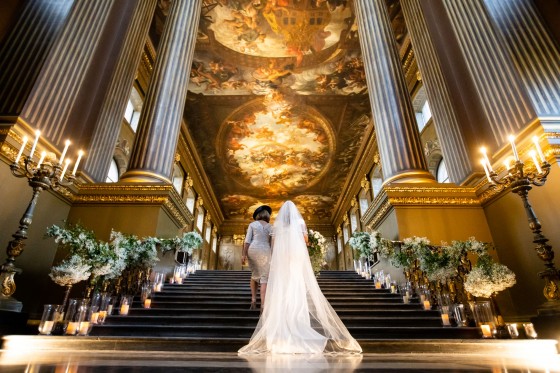 Wedding Showcase
Saturday 8th February 2020
11:00 – 15:00
We cordially invite you to our Annual Wedding Showcase. If you're looking for your perfect venue to tie the knot, look no further than Old Royal Naval College.
Book your free ticket now and let us make your dream wedding become a reality.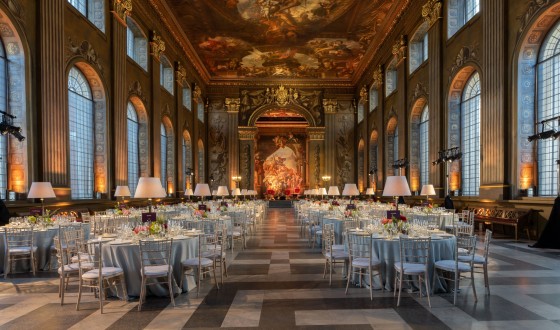 Our spaces
The famous buildings of the college that have dazzled visitors for centuries sit alongside the river with unrivalled views across to the City and Canary Wharf.
The vaulted Undercroft and the Victorian Skittle Alley can also be hired to create your own personalised wedding event, guaranteed to delight your guests and create memories to treasure for a lifetime.
Explore our venues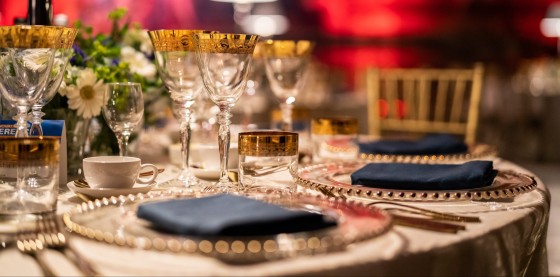 Catering options and trusted suppliers
Whether it's discussing your first dance with a skilled DJ or talking bouquet ties with an expert florist – no detail is too big or too small.
You can rely on our trusted and experienced suppliers to give helpful advice and imaginative suggestions for your wedding. However, the focus is always on you – your ideas are paramount, and we will do all we can to help you bring them to life for a wedding that is as individual as you are.
See our trusted suppliers list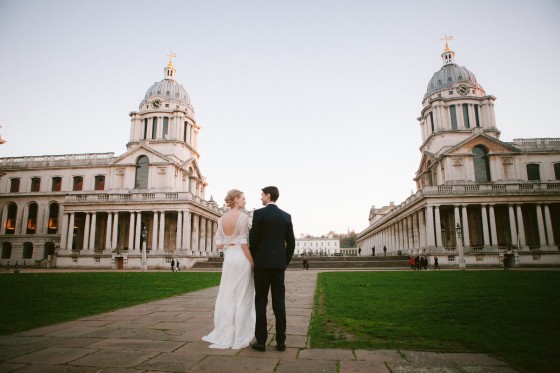 Free annual pass for brides and grooms
We are pleased to gift our brides and grooms a free annual pass offering unlimited re-entry to the stunning Painted Hall. The pass is valid until your first wedding anniversary.
Find out about the Painted Hall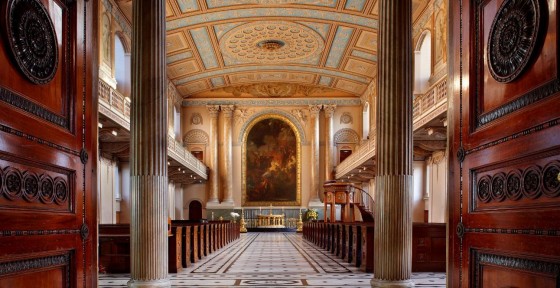 Getting married in the Chapel
If you are interested in getting married in our iconic Chapel, which is still an active place of worship, please contact our Chapel Manager, Deborah Robson on 020 8269 4788 or email DRobson@ornc.org.
Find out more about the Chapel