Life as a Greenwich Pensioner
At its peak, the Royal Hospital housed over 2,700 naval veterans mostly invalided out of the Navy after sustaining debilitating injuries. All the men admitted to the Hospital had fallen on hard times and the majority came from poor backgrounds without the means to save for their old age.
Daily routine
Life at the Hospital followed a strict routine but for men used to living a regimented existence at sea this must have been familiar and comforting.
Woken at 7am, the pensioners were expected to attend chapel daily. Each man received a small allowance and some supplemented this income by taking on official roles, including boatswain, cook's mate and porter. The porters were responsible for winding the clock, watching the gates and giving tours of the Painted Hall to visitors.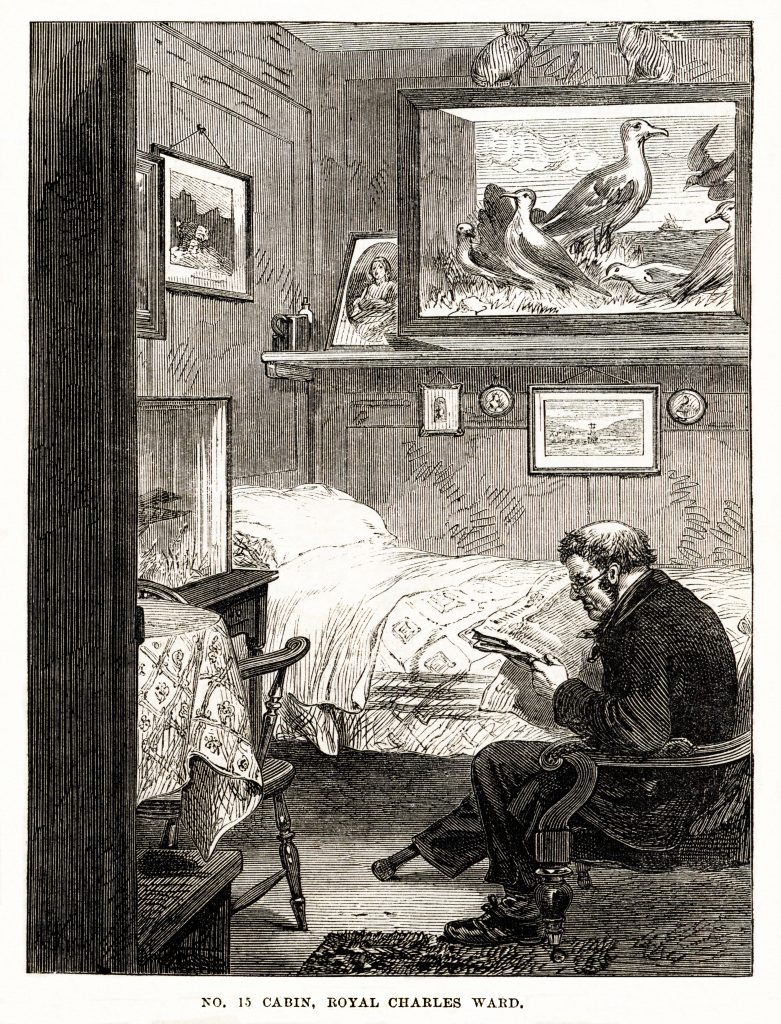 Pensioners were issued with a uniform and were housed in wooden cabins on long wards, with a bed, small table and chair and space for a few personal possessions.
Though small, the cabins probably provided more privacy than they ever enjoyed in confined quarters on board ship.