Foundation of the Royal Hospital
Queen Mary, daughter of James II, had an interest - like her father - in the navy and particularly with the welfare of sailors.
It was her idea to build an institution to house old and infirm sailors, in the same way as Chelsea Hospital did with soldiers. Of course, the architect of this institution in Chelsea was one Christopher Wren, and so it was Wren she turned to when it came to calling for plans for the Royal Hospital for Seamen.
Wren's pedigree was obvious – Surveyor of the King's Works, he was the foremost architect of the day who had been instrumental in changing the face of the City of London (and more widely) after the Great Fire in 1666. He had a particular vision for architecture, especially when it came to public buildings.
Wren had been involved in Greenwich for many years, designing Flamsteed House in 1675, the first building in the Royal Observatory. Wren was ideally suited to this role because of his expertise in science, astronomy and mathematics as well as being President of the Royal Society between 1681-83.
The Old Royal Naval College Through Time
The four classical buildings that make up the Old Royal Naval College today – including the iconic twin domes – were built for purpose as the Royal Hospital for Seamen and were designed over 300 years ago by two of Britain's leading architects, Sir Christopher Wren and his talented assistant Nicholas Hawksmoor.
The Hospital was a place of refuge for retired or injured sailors who'd served in the Royal Navy, known as Greenwich Pensioners. At its peak it housed over 2,700 naval veterans. In scale and design, it is one of the most ambitious charitable projects ever conceived.
The Royal Hospital for Seamen was founded by King William III and Queen Mary II. It was not simply as an act of kindness to the naval veterans. It was also intended to be a powerful expression of the nation's wealth, power and prosperity. It was situated on the Thames at the gateway to London, and the magnificence of the buildings was designed to impress important foreign visitors arriving in the capital as well as to encourage men to enlist in the Royal Navy. Work on the Hospital began in 1696. It took over 50 years to build and was not completed until 1751.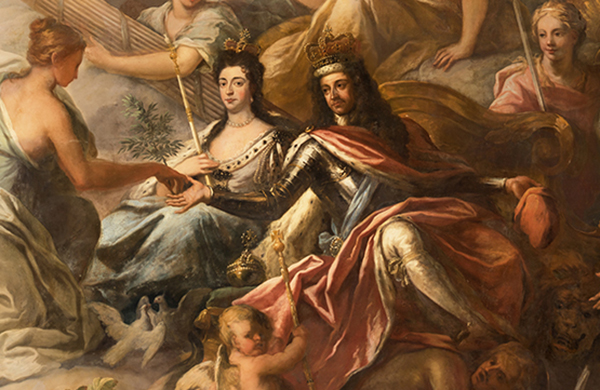 Sadly, Mary never got to see it, as she died of smallpox, aged just 32, before work on the Hospital began. Her husband, King William, backdated the royal charter founding the Hospital to before Mary's death out of respect for his late wife's wishes.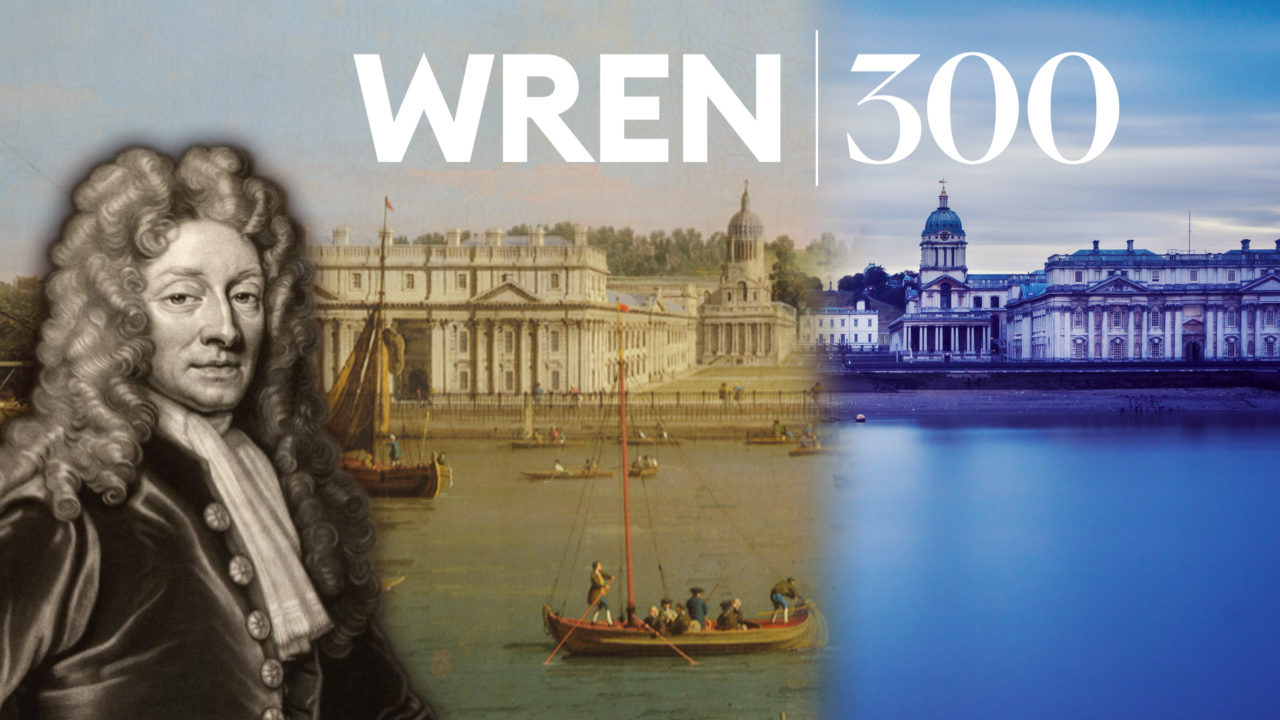 Celebrate Wren 300
2023 is a year dedicated to Sir Christopher Wren. Join us for a variety of special events to commemorate his legacy.
What's on