Painted Hall
The beautiful Painted Hall is the highlight of any visit to the Old Royal Naval College.
People's reaction when they see the Painted Hall for the first time is something to behold. Designed in the early 18th century by  Sir James Thornhill, the Painted Hall features 40,000 square feet of Baroque walls and ceilings. These surfaces are covered in striking images depicting 200 figures including kings, queens and mythological creatures.
It was originally intended as an eating space for the Greenwich Pensioners who lived at the Royal Hospital, as it was called then, but it soon became a tourist attraction and was used for dining only on special occasions. 
The Painted Hall reopened in 2019, following a two year long, award-winning conservation project and is now open for visits, tours and to hire.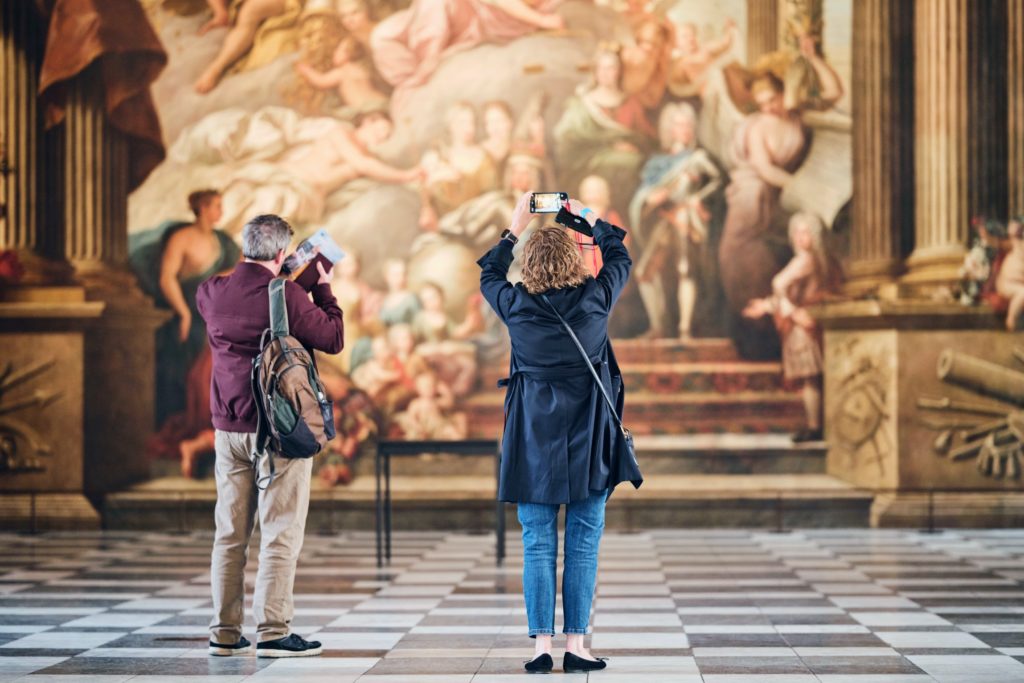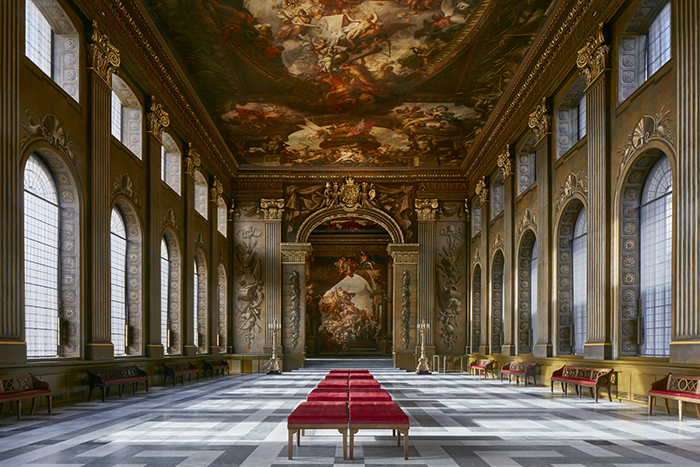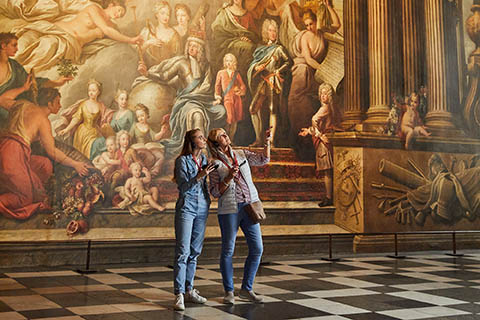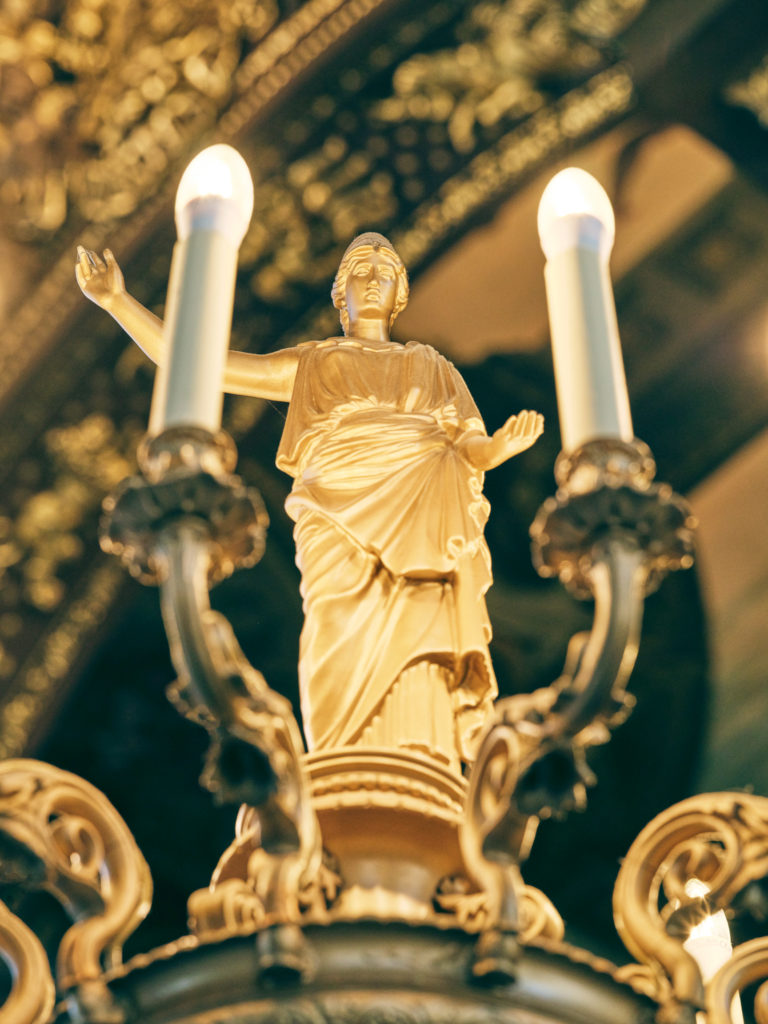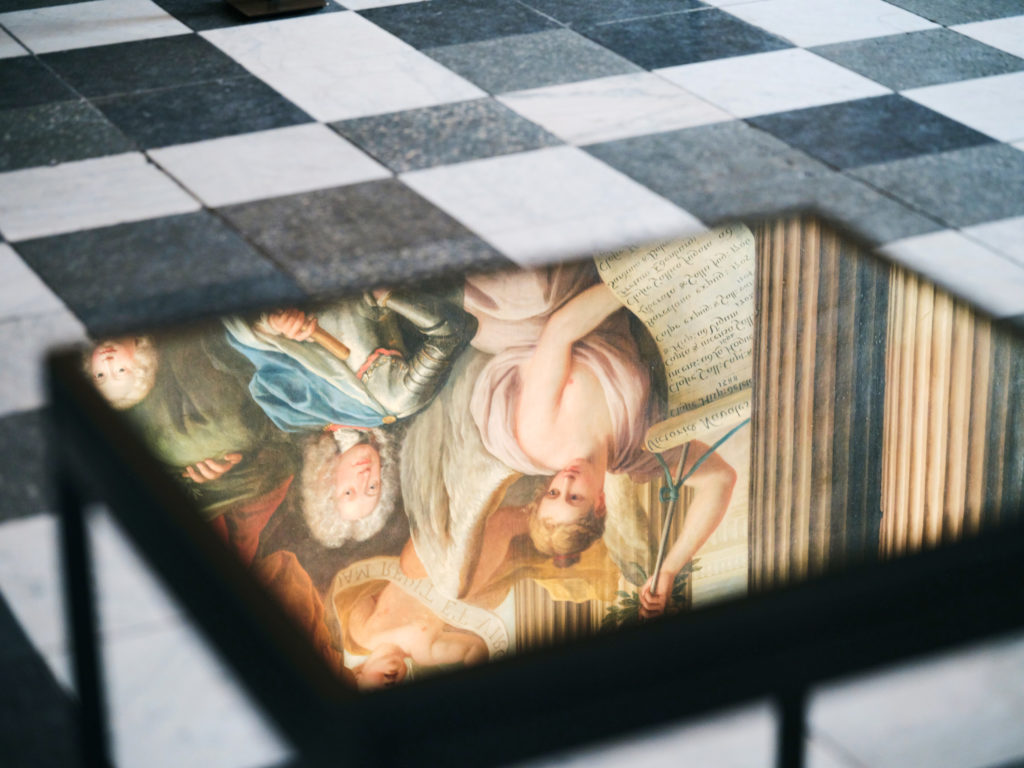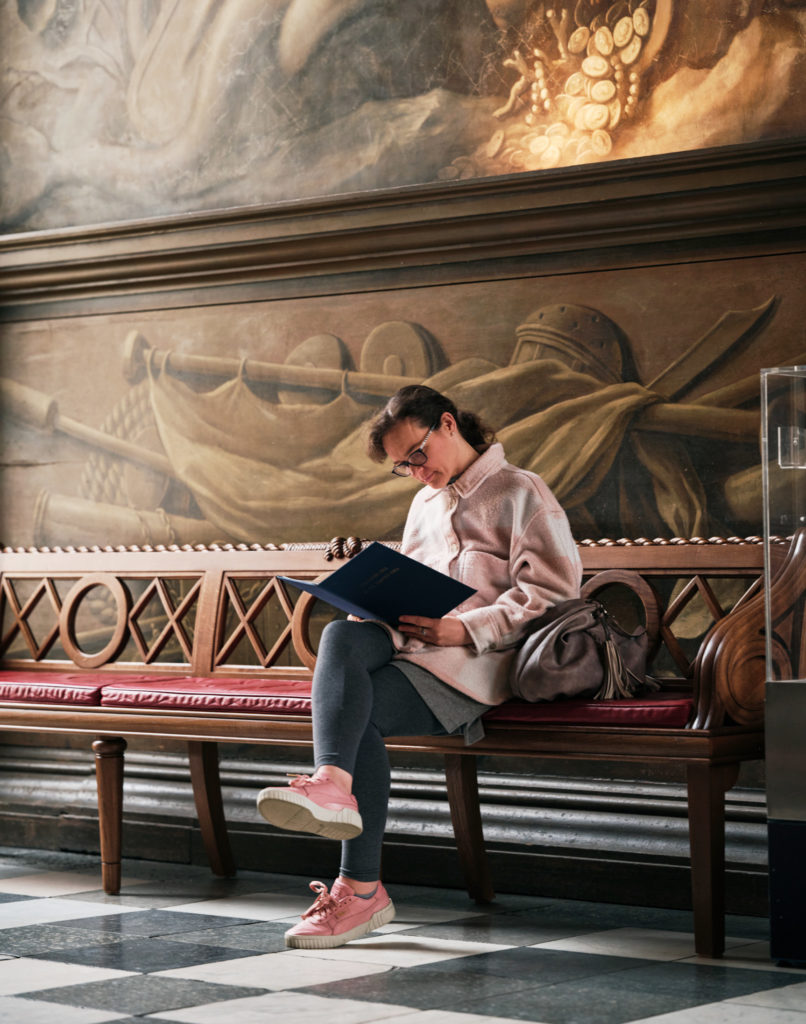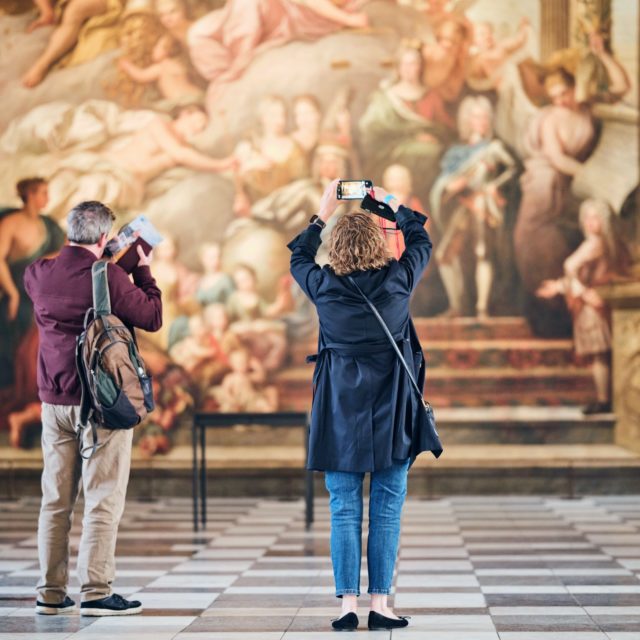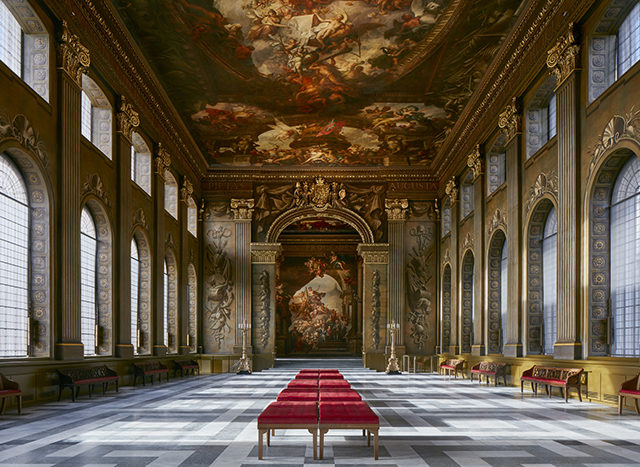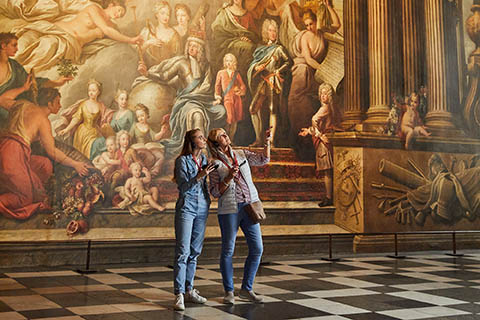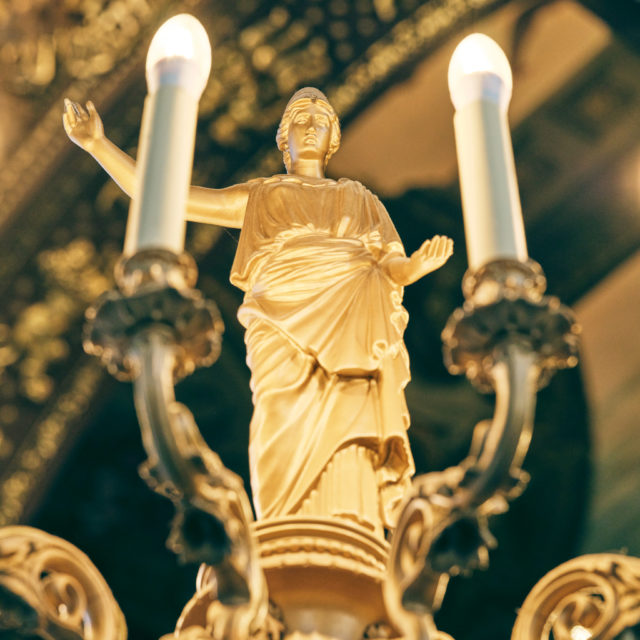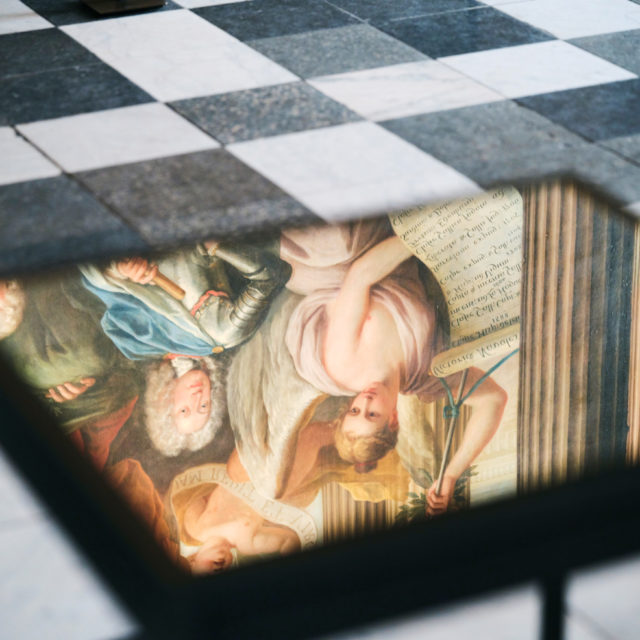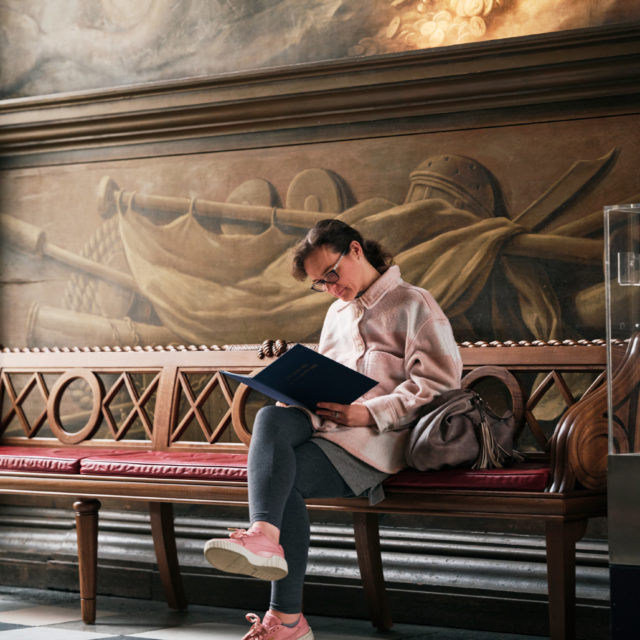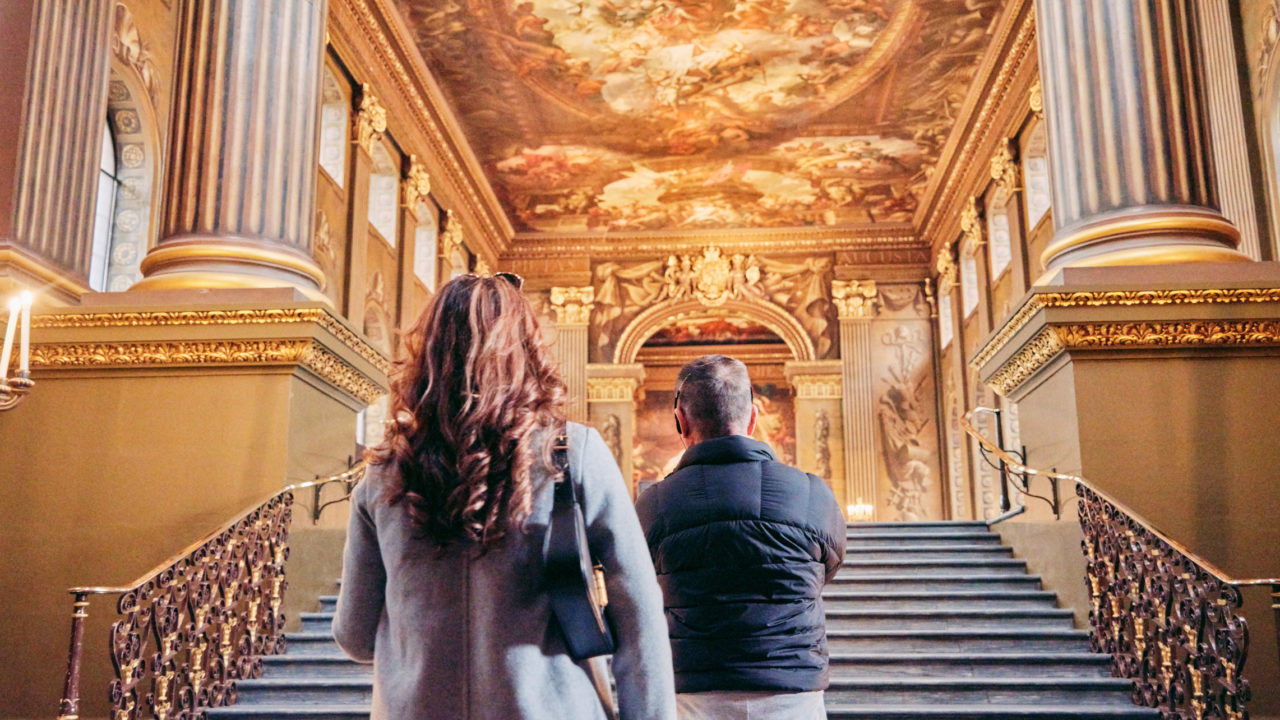 Visiting the Painted Hall
Experience 'Britain's Sistine Chapel' and discover a truly extraordinary space. Multimedia guides (available in seven languages) are available included in your ticket price.  Regular talks about the history and meaning of the Painted Hall take place throughout the day.
Plan your visit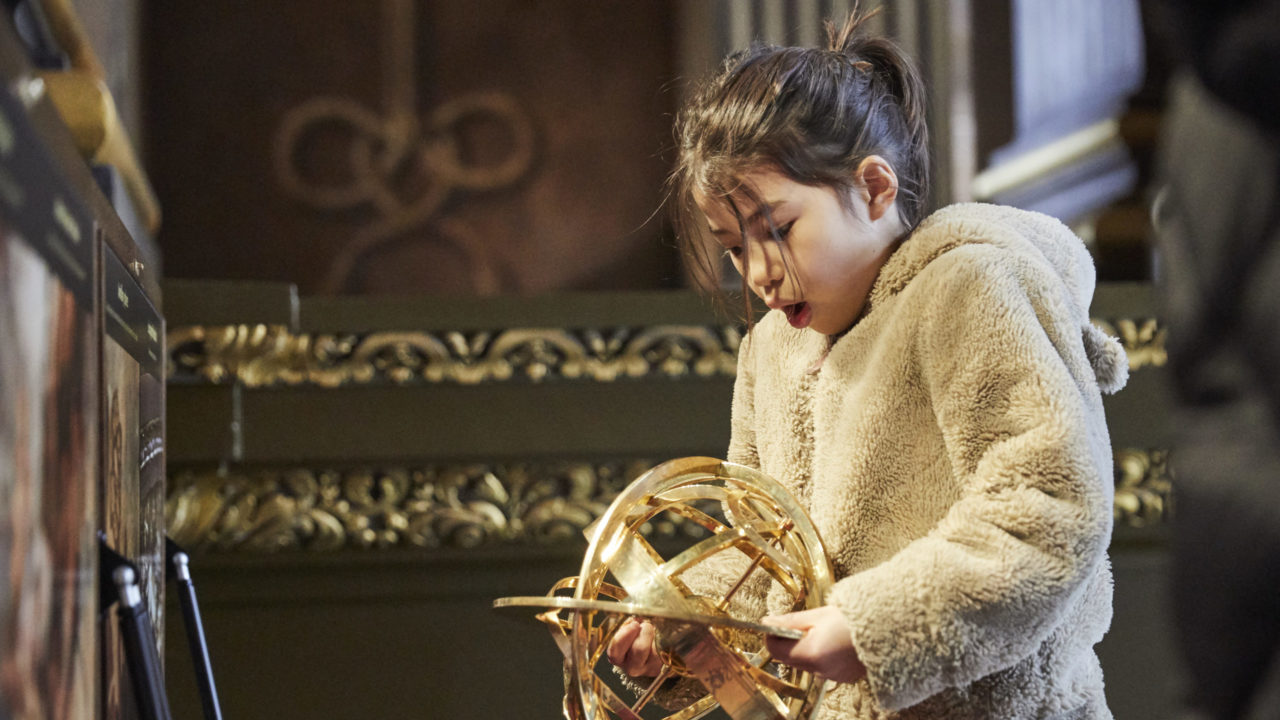 Visiting with children
Children are welcome at the Painted Hall. Kids aged 16 or under go free (up to four children per paying adult). A free activity booklet is available as well Explorer Backpacks filled with sensory objects to borrow for little ones.
Find out more about visiting with children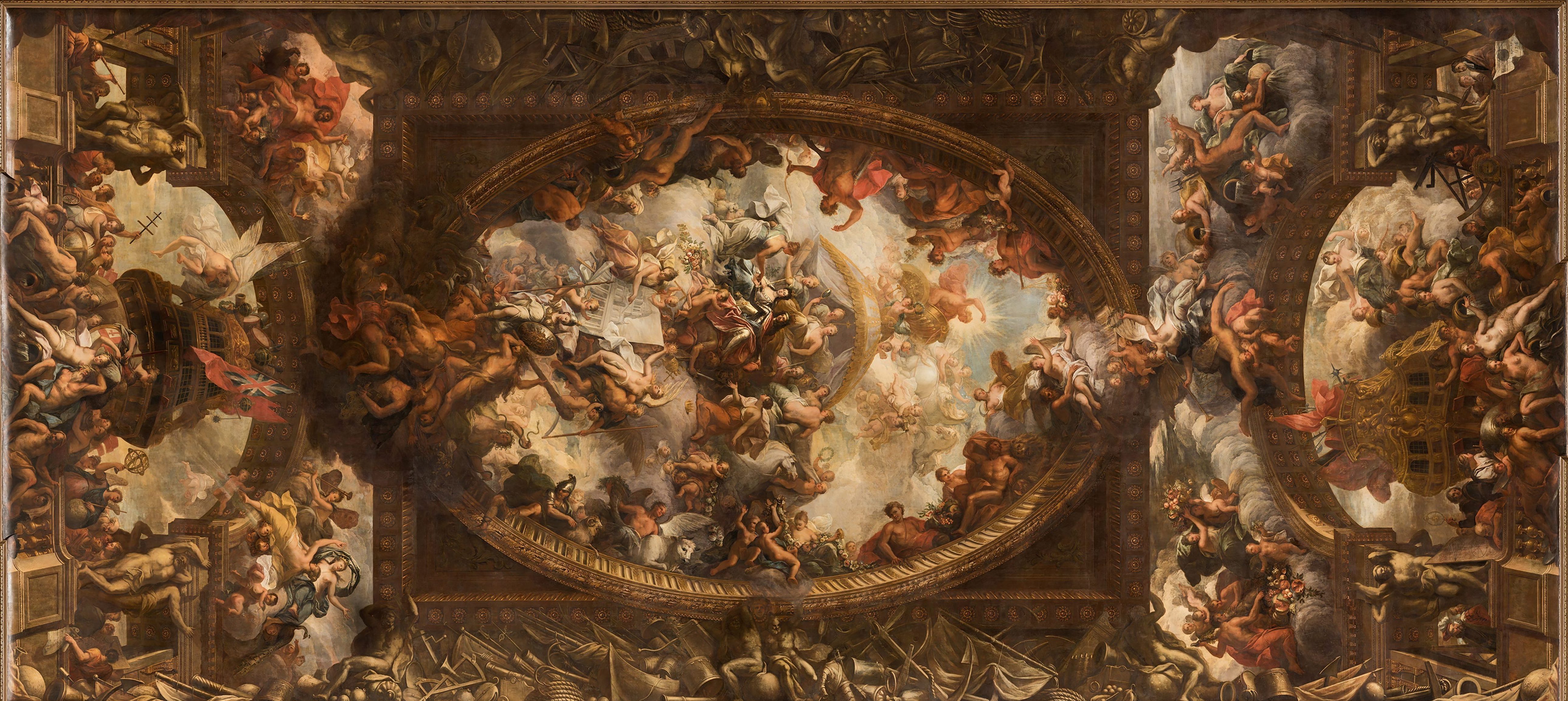 What do the paintings mean?
Sir James Thornhill's epic painting draws on a cast of around 200 figures to tell an incredible story of political change, scientific and cultural achievements, naval endeavours and commercial enterprise all set against a series of magnificent backdrops. The characters he included are a mix of allegorical, mythological, historical and contemporary.
The central narrative focuses on a pivotal moment when the United Kingdom was created and became a dominant power in Europe. The paintings celebrate Britain's political stability, commercial prosperity and naval power. It also depicts the Protestant accessions to the throne of King William III and Queen Mary II in 1688 and George I in 1714.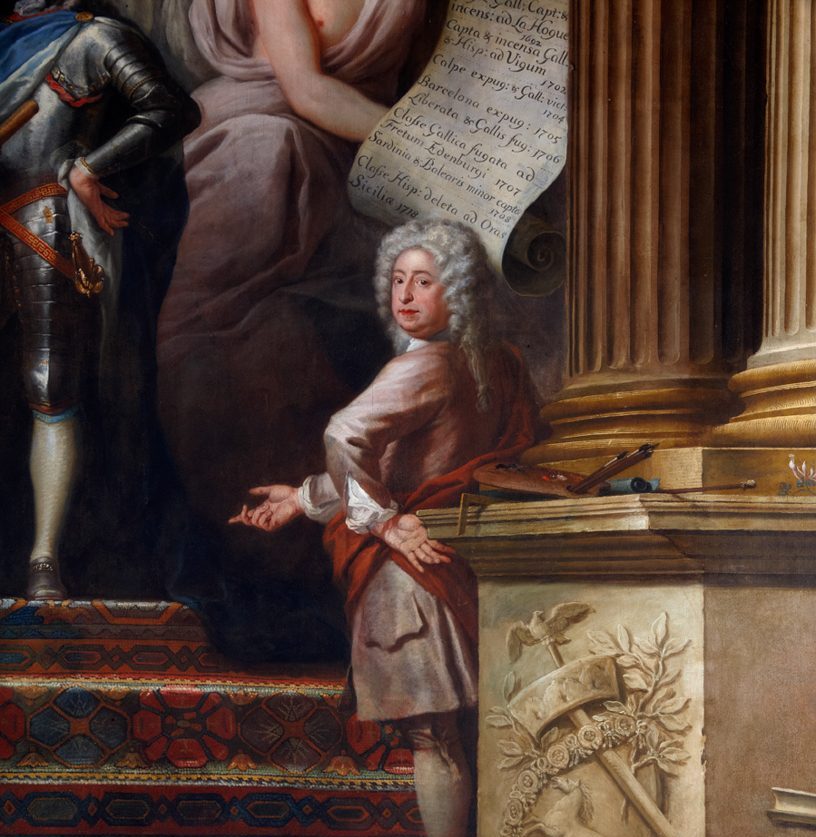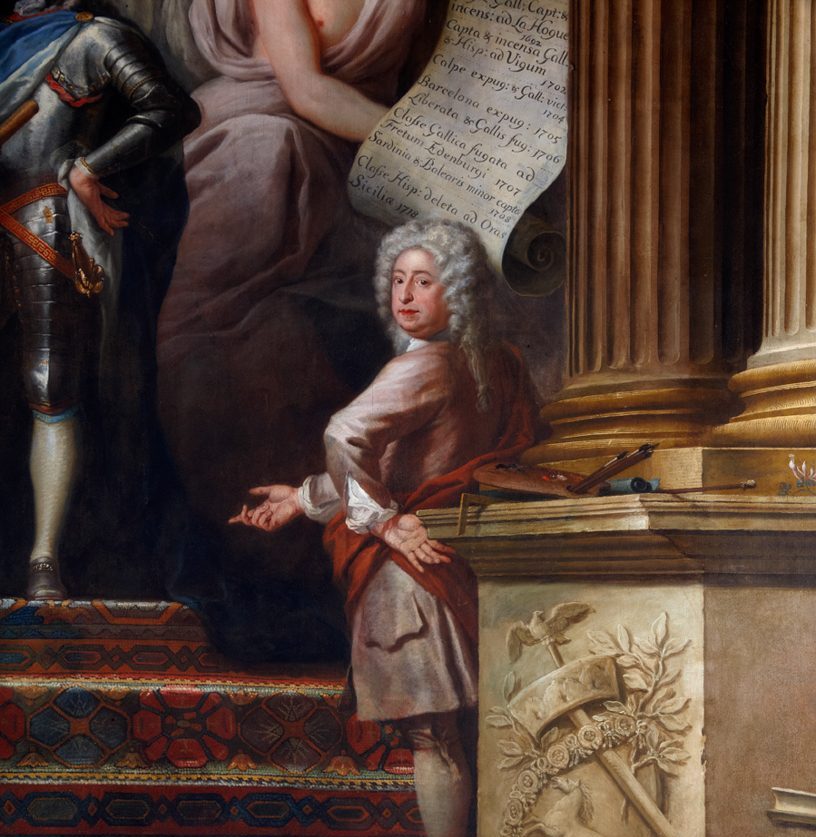 Who was Sir James Thornhill?
Sir James Thornhill (1675-1734) was an English painter of historical events working in an Italian Baroque style.
He spent 19 years planning and painting the magnificent Painted Hall and was well rewarded for his efforts. He was paid one pound for every yard – about a square metre – on the walls and three pounds for the same on the ceiling. That came to a total of £6,685 – about £1.4 million in today's money.
He was also the first English artist to be knighted in 1720 by George I.