Chapel
The Chapel is open daily to all, regardless of tradition or background.
The beautiful Chapel of St Peter & St Paul was part Sir Christopher Wren's original design for the Royal Hospital for Seamen at Greenwich. After a devastating fire, the Chapel was rebuilt in 1779 by James 'Athenian' Stuart. With its richly decorated ceiling, naval themes, and exceptional altarpiece painted by 'the Raphael of America', Benjamin West, it is evident why the Chapel is now regarded as one of the finest neo-classical interiors in existence.
The Chapel is open daily to everyone from 10.00am to 5.00pm as a place of meditation and prayer. As an active site of Christian worship, it hosts regular services, as well as recitals, concerts, and other special events.
If you would like to learn more about the ministry of the Chapel or would value some pastoral support, please contact the Chaplain, the Revd Dr Robert Tobin, at [email protected]. For all other matters, please contact the Chapel Manager, Deborah Robson, at [email protected].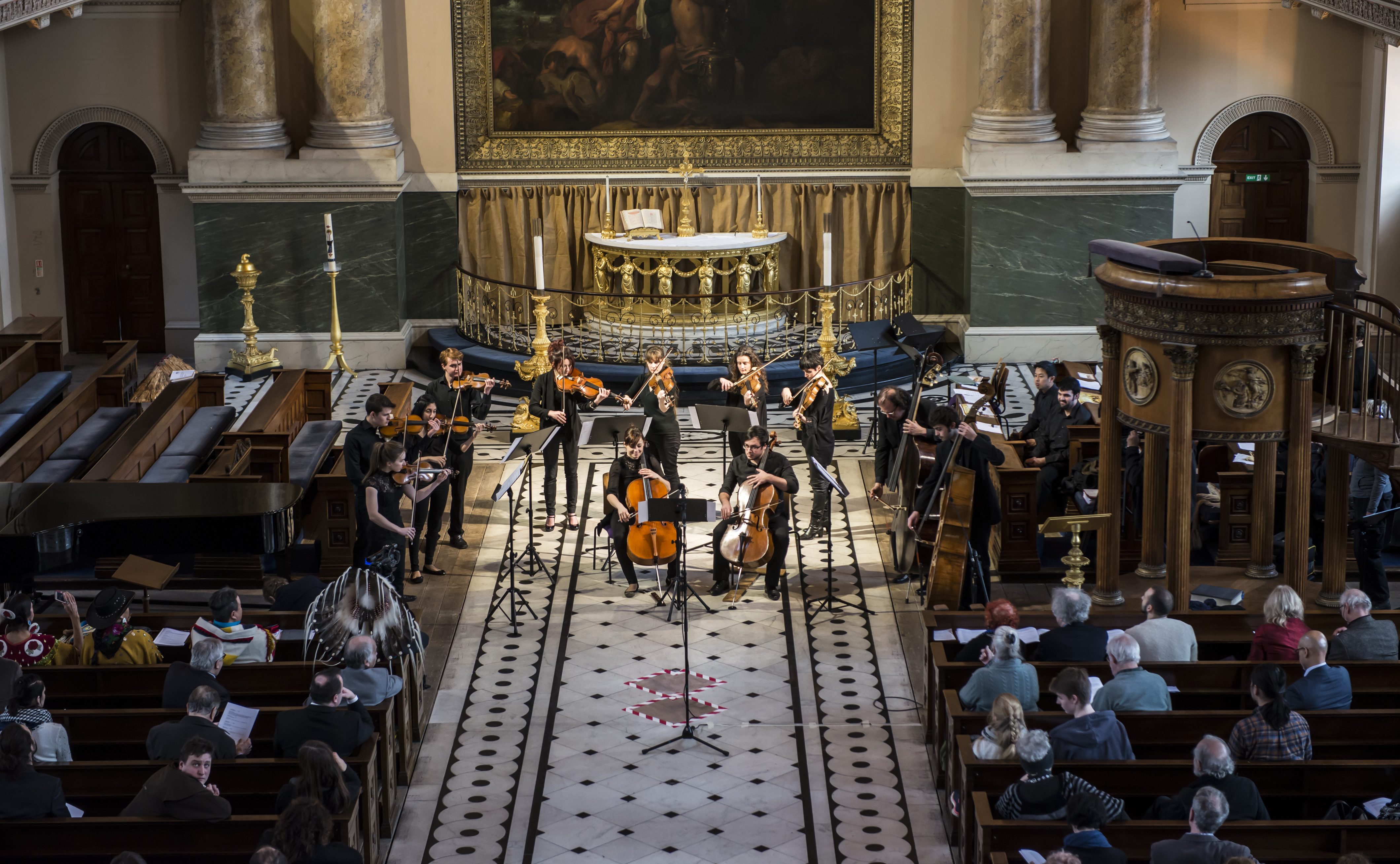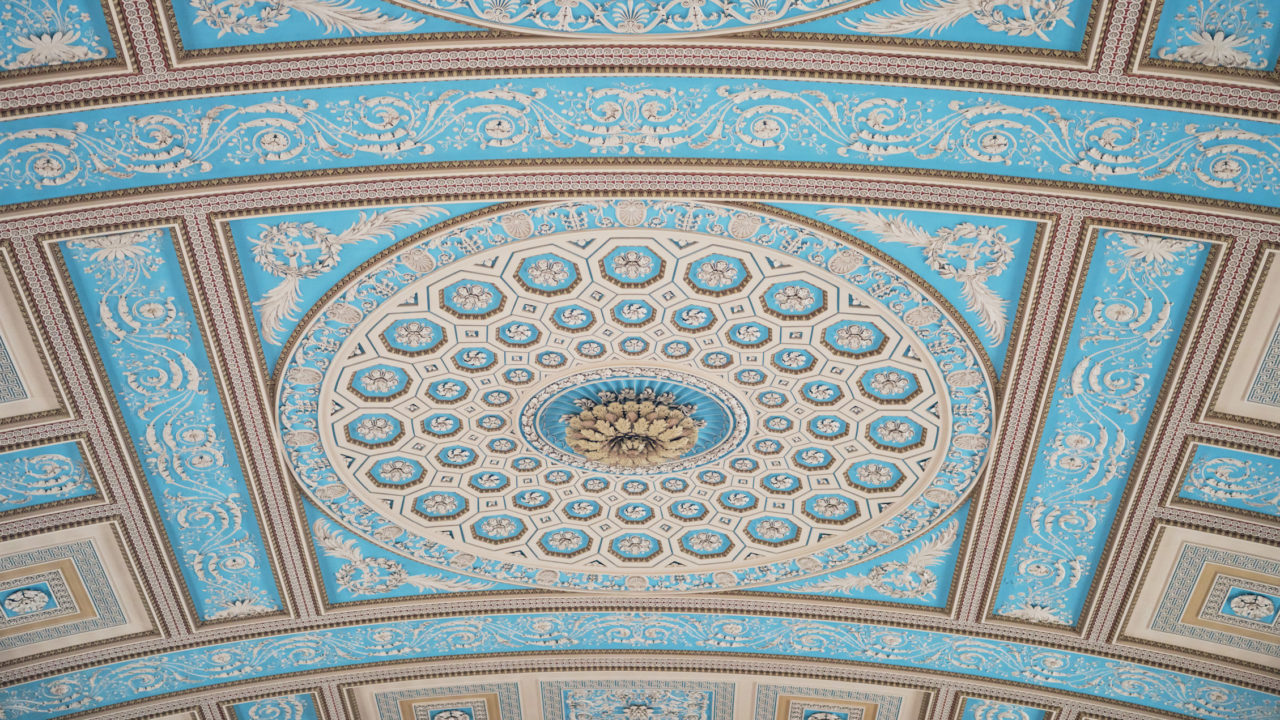 Chapel ceiling
This wonderful piece of craftsmanship is almost certainly responsible for the superb acoustics of the space.
It was designed by the master plasterer John Papworth in a neo-classical design of squares and octagons. The intricate central ornaments were carved, rather than cast in moulds. It is plastered in light blue and cream following a Wedgewood-inspired colour scheme.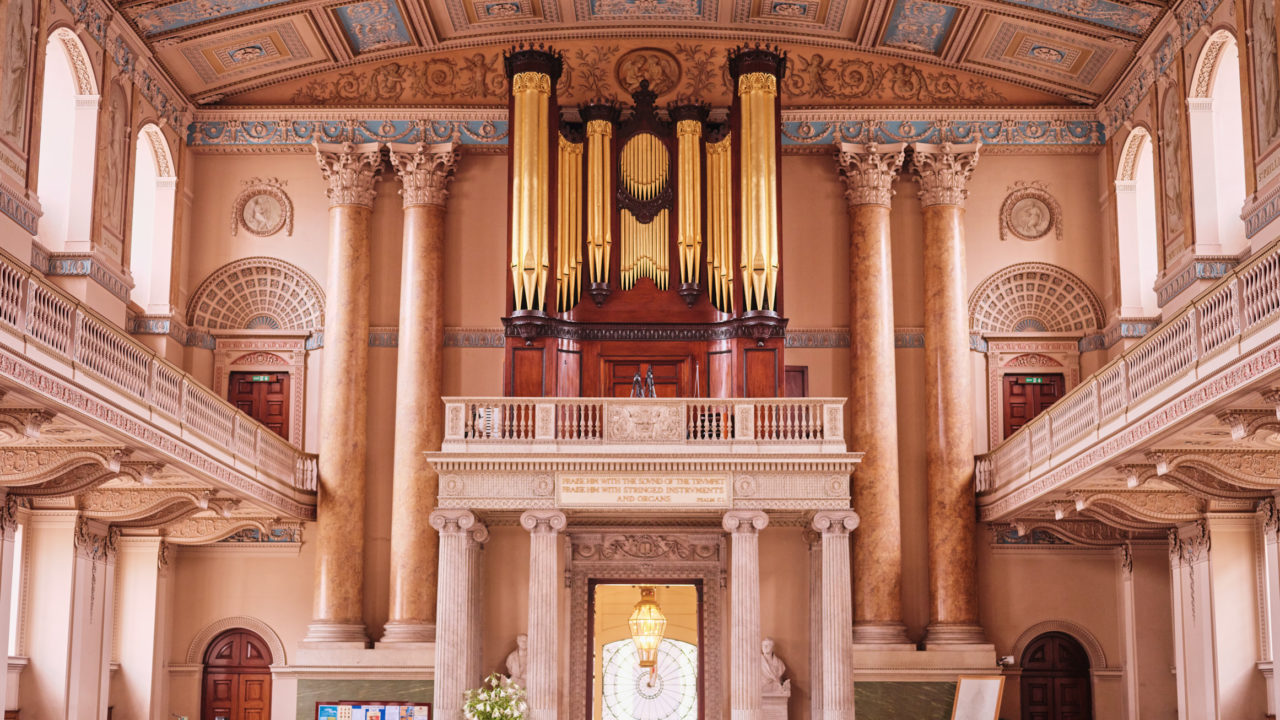 The Samuel Green organ
The organ at the west end of the Chapel is a fine example of the work of Samuel Green (1740-96), the leading organ builder of his day.
It was completed at a cost of £1,000 in 1798 and is probably the largest instrument built by Green still in its original position. It has three manuals and the pipework, which is noted for its purity of tone and rich mixture stops, is still in use.
The handsome and delicately carved Spanish mahogany case, designed by William Newton, cost a further £500.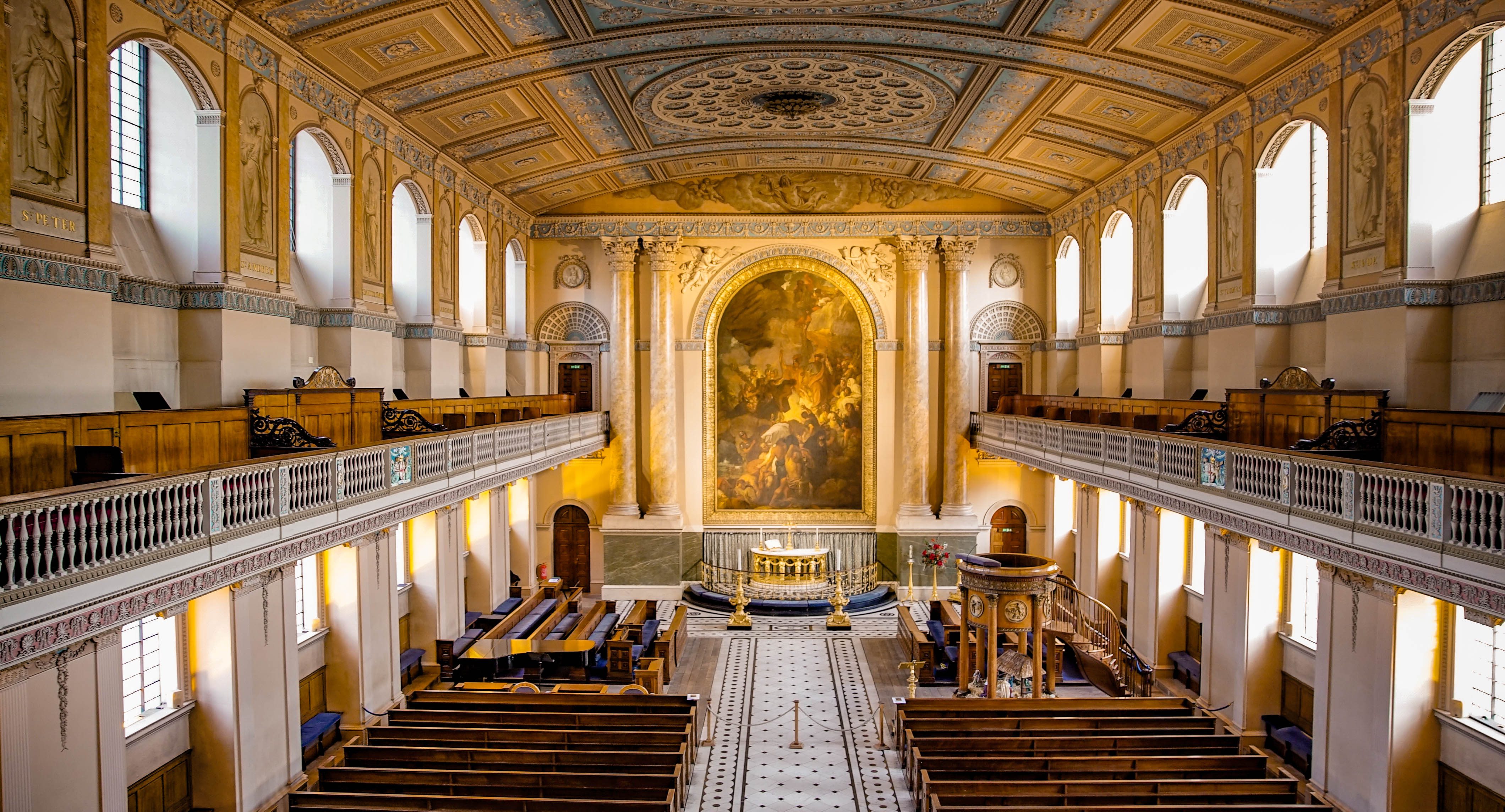 The Altarpiece and Pulpit
The influence of the artist, Benjamin West, can be seen all over the Chapel, particularly in the huge altarpiece. Its story is taken from an account in the Acts of the Apostles.
We see St Paul shipwrecked on the island of Malta. The islanders have helpfully lit a fire to dry out any survivors, and a snake, driven from the woodpile by the heat, has fastened itself onto Paul's hand.
Miraculously he is able to cast it into the flames. The worshipping Pensioners would have understood this image. Not only is West painting about the rescue and protection of seafaring men but also about divine intervention and the threat of Satan.
This is one of West's most ambitious paintings. It is also the only one of his large canvases to remain in the place for which it was intended, sitting in a carved and gilded frame by Richard Lawrence.