London Tourist Attractions Without the Crowds
London isn't short of heavy-hitter attractions but they usually bring with them large crowds. Looking for something a little more chilled for your weekend of sightseeing? We've got a hidden gem London tourist attraction where you can walk in the footsteps of Elton John, hear a lunchtime concert recital, and see some of Benjamin West's best artwork.
The unlikely venue we're talking about is the Old Royal Naval College's St Peter & St Paul Chapel. You might think that the most a chapel could have going on is some services – and it does – but there is much, much more going on too.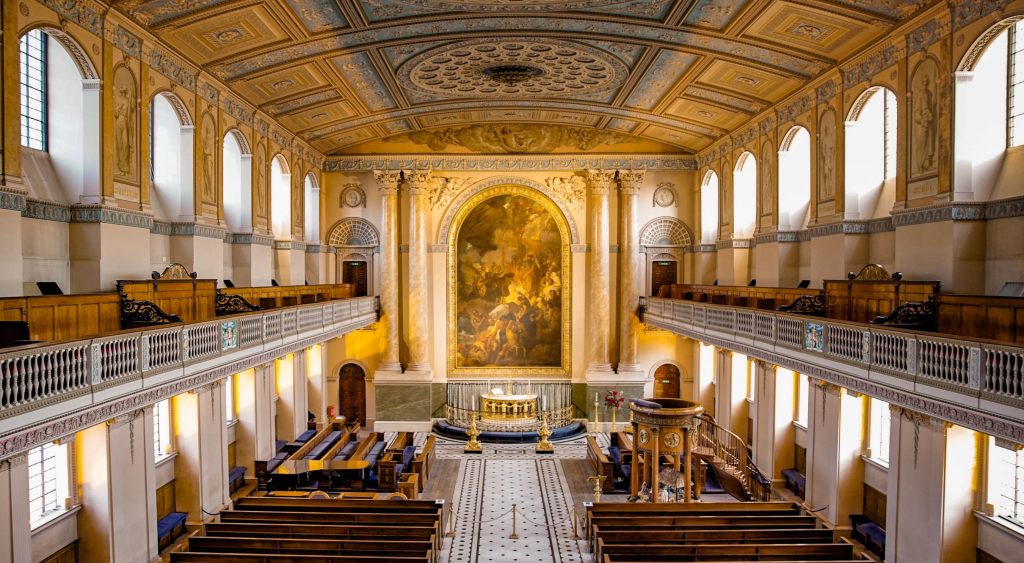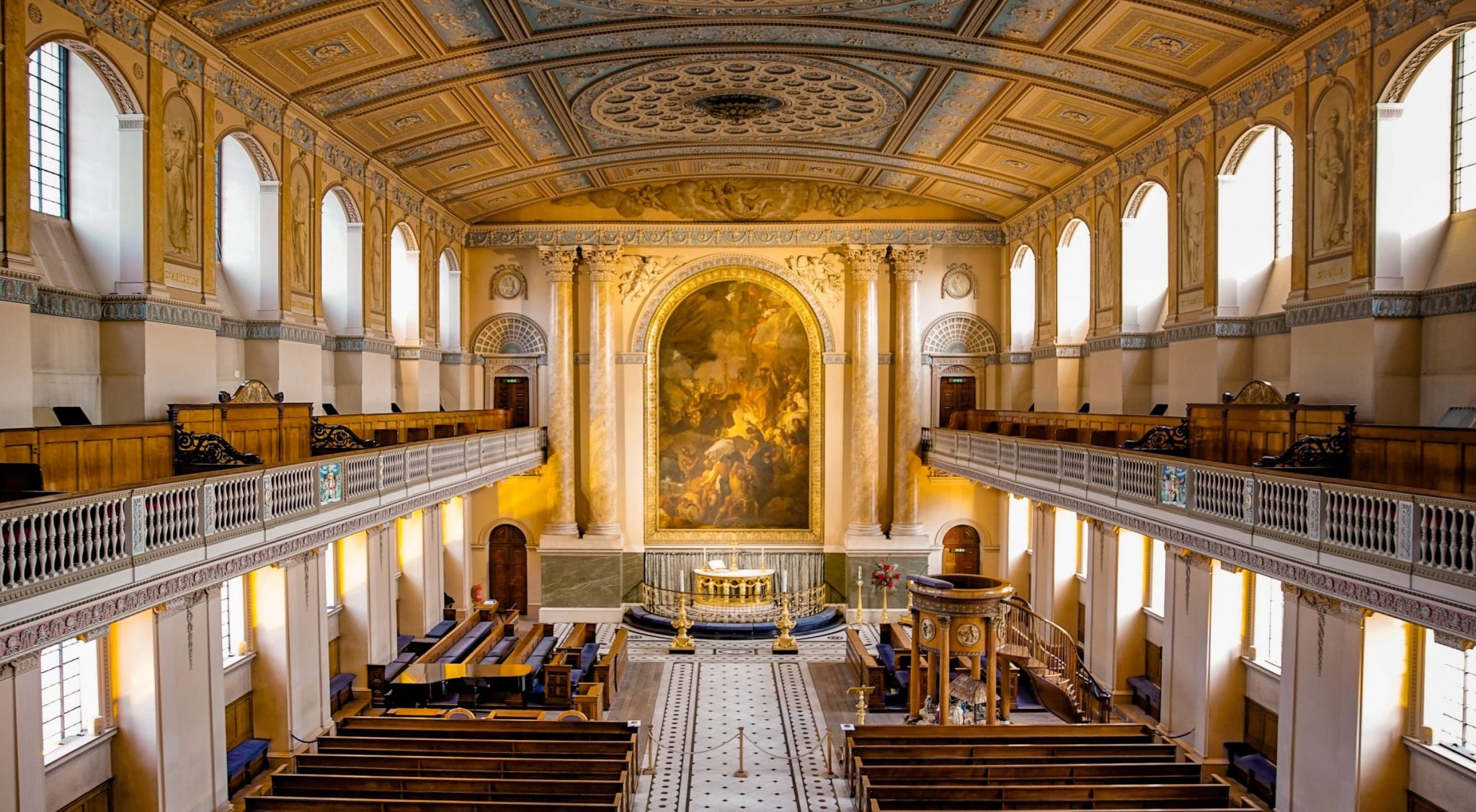 Blockbuster Film Tours
Blockbuster Film Tours are a popular London tourist attraction, but this one is for cinephiles in the know. Thanks to the grand and ornate decor, the Chapel has appeared in some of the UK's biggest films and television series. Perhaps most notable was its star turn in Four Weddings and Funeral, where it became the Catholic St Mary of the Fields church where the second wedding takes place. It also doubled as a wedding backdrop in seasons 3 and 4 of The Crown, and in Disney's Doctor Strange. Pop royalty has descended on the Chapel too, Sir Elton John played the Chapel Organ in Kingsman: The Golden Circle.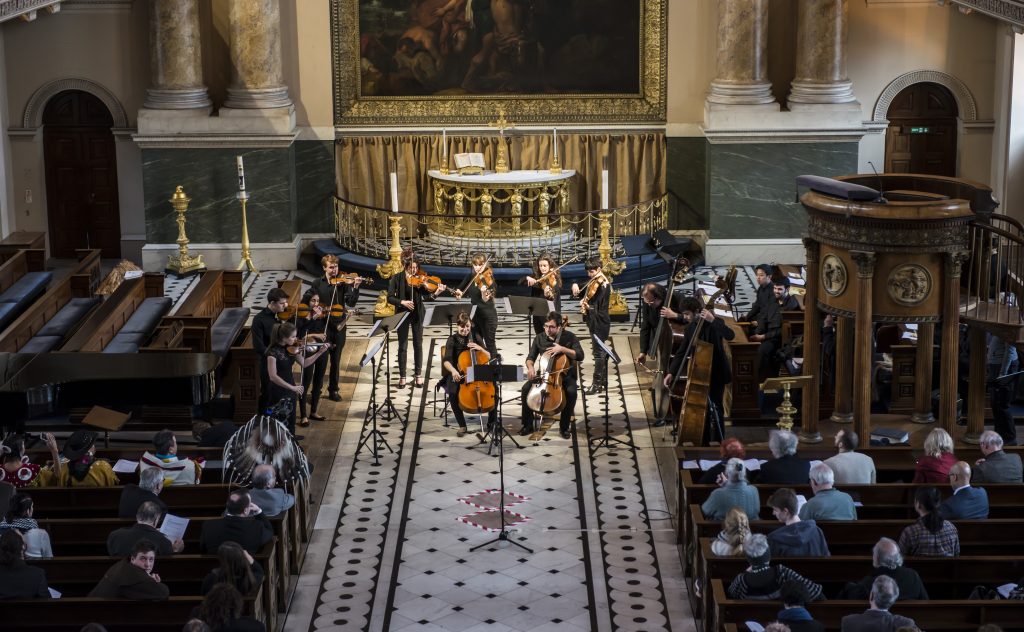 Music
Is your lunchtime lacking some lyricism? Love Your Lunchtime sees the Trinity Laban Conservatoire of Music and Dance take over the Chapel. This London tourist attraction is completely free!
The talented choristers and musicians perform chamber concerts on Tuesday and Fridays at 13:05. The busy choir sings at over a hundred performances a year, with songs covering 500 years of music.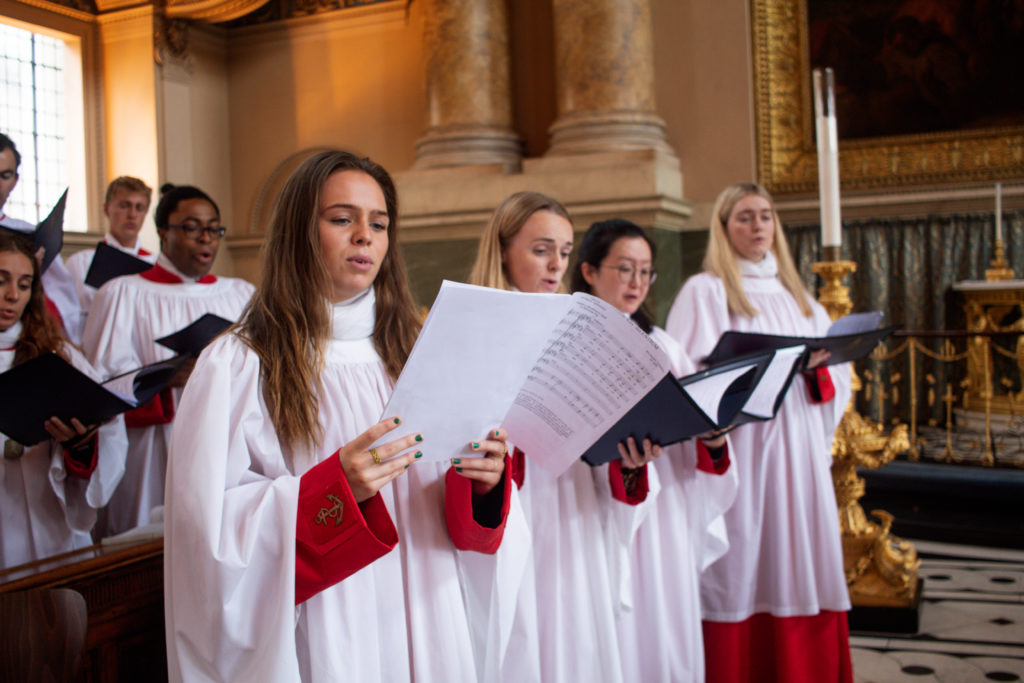 Artworks
No list of London tourist attractions could be complete without mentioning some of the city's artwork. There's JMW Turner's Peace: Burial at Sea, Claude Monet's The Beach at Trouville, and Andy Warhol's Electric Chair.
But the Chapel is hiding masterpieces of its own, and you won't need to queue to see them. The altarpiece is a dramatic painting by Benjamin West. It would've been what the Greenwich Pensioners stared at during services. It depicts St Paul being shipwrecked on Malta with a snake wrapping itself around his arm.
Look up and you'll spot another dramatic piece. John Papworth was a master plasterer and is responsible for the Neoclassical pattern of squares and octagons on the ceiling.
Last but not least, it's impossible to miss the organ. Like West and Papworth, Samuel Green was at the top of his game when he built the organ, which is enclosed in a Spanish mahogany case.
Tours
Blockbuster Film Tours
Saturdays & Sundays | 12.30pm & 2.30pm
Join us for a fascinating behind-the-scenes tour of what's been called "the most popular filming location in the world." (Empire magazine).
Find out more