Photogenic Sights to See in London
London's not short on supermodel sights. There are cobbled shopping streets and villagey enclaves like Notting Hill and sprawling deer parks like Richmond. But when it comes to London's most photogenic places, we've found a riverside spot filled with epic artworks, an ancient Skittle Alley, and an ornate Chapel. It's no wonder the Old Royal Naval College is one of the most popular filming locations in the world. Here's our guide to some of the most photogenic sights to see in London.
Sights to See in London: The Riverside Grounds
Let's start with the grounds themselves. Your first opportunity for a photo comes early on at the Old Royal Naval College. This cultural hub is sitting pretty on the south bank of the River Thames, a short walk from the Cutty Sark, Greenwich's leafy streets, and the Royal Observatory. Turn your camera the other way for boats bobbing on the river, or venture under the Greenwich Foot Tunnel to enjoy the panoramic view of the iconic two domes from Island Gardens. There's a reason this is a UNESCO World Heritage Site.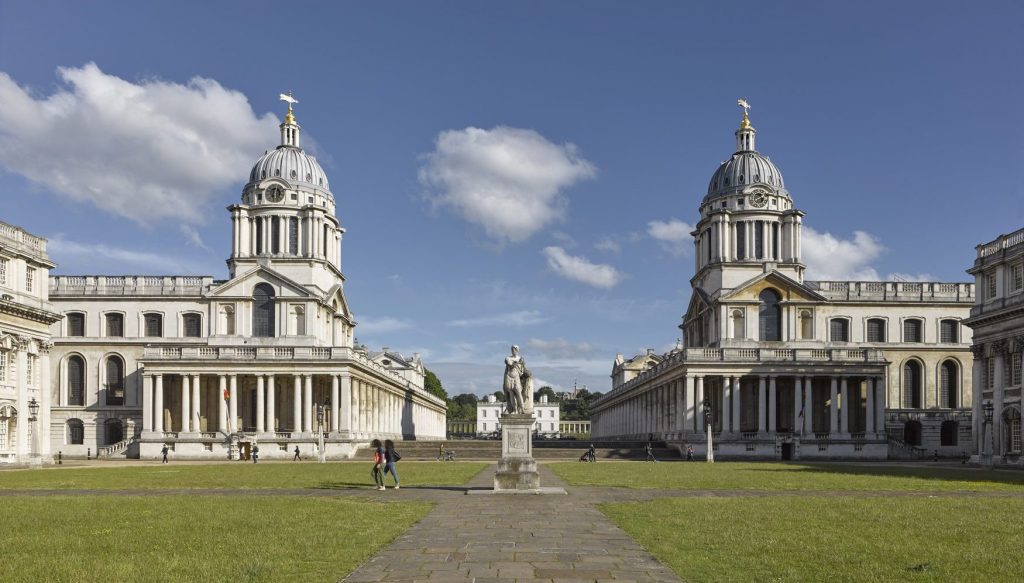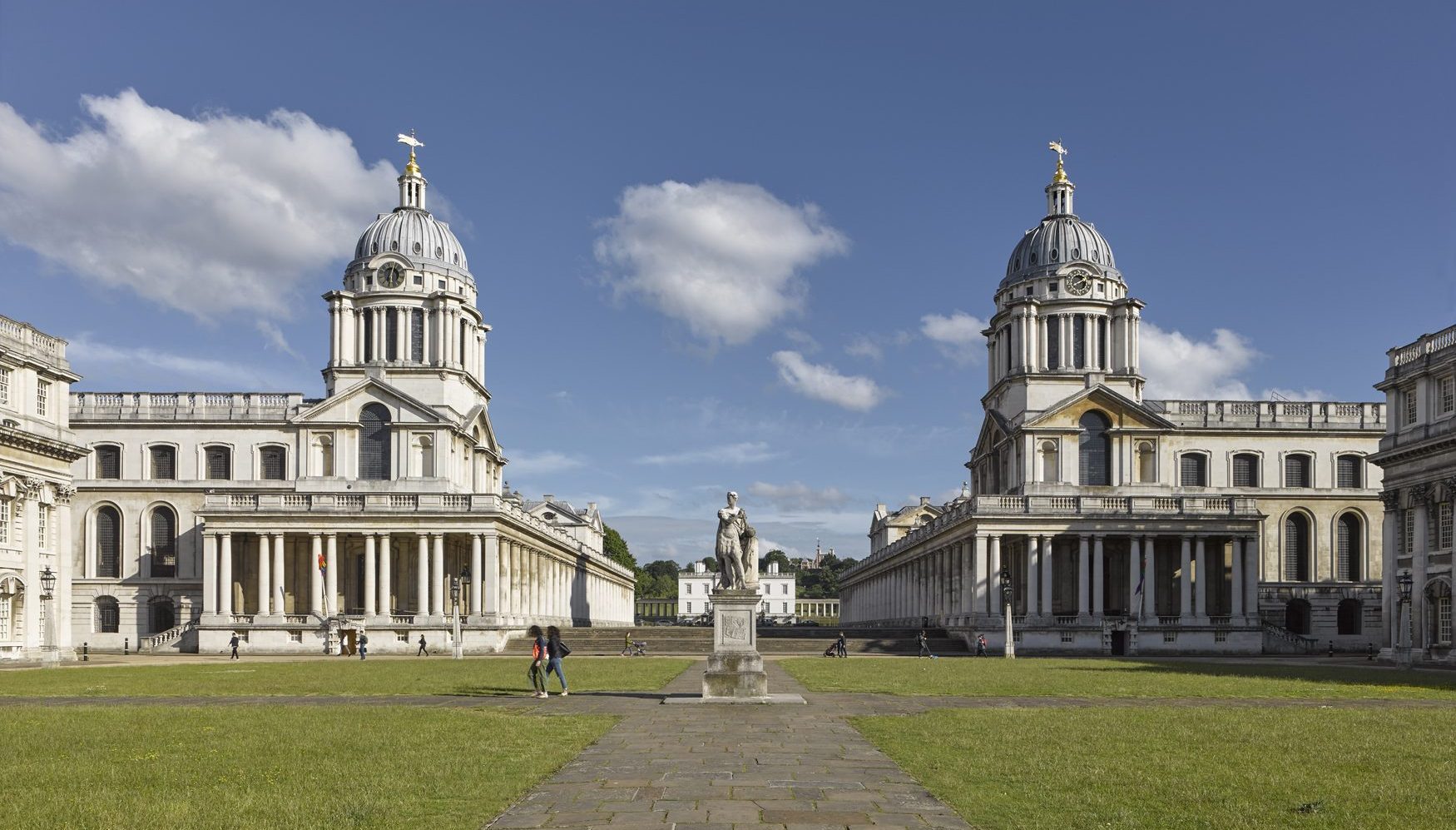 Sights to See in London: Filming Locations
Head inside to see what's captivated some of the world's best directors. The Old Royal Naval College has starred in The Crown, Les Misérables, Cruella, Four Weddings and a Funeral, and many more. Join a Blockbuster Film Tour and get the chance to hear behind the scenes filming stories and walk in the footsteps of Olivia Colman as she played the Queen. If the world's best directors wanted this place on film – you will too.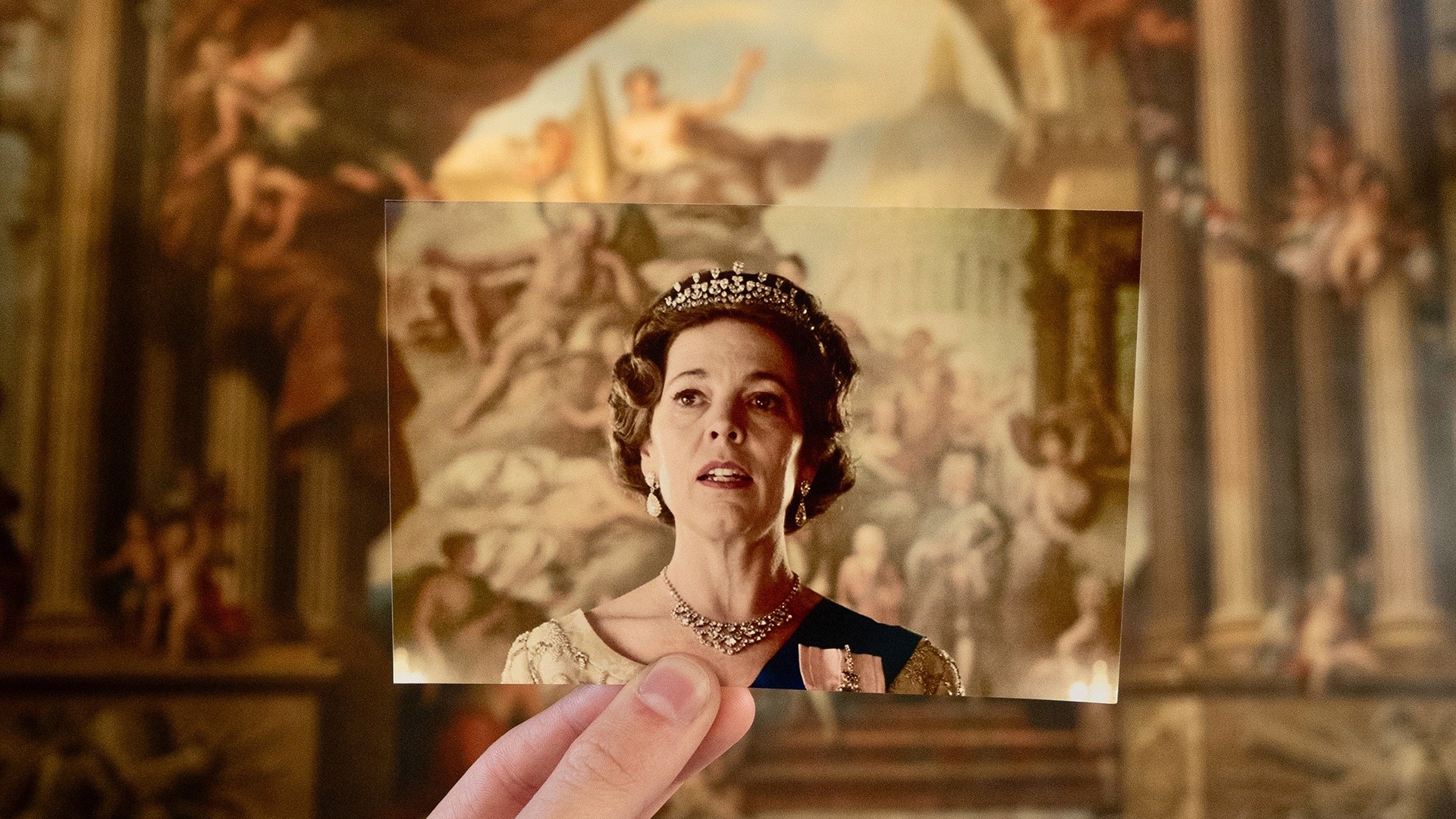 Sights to See in London: A Victorian Skittle Alley
The gift that keeps giving, the Old Royal Naval College is full of surprises. Their Victorian Skittle Alley has got to be one of the most novel sights to see in London. Hidden away, this is where the Greenwich Pensioners entertained themselves in the 19th century. Nowadays, it's a photo opportunity gold mine with tours to discover the Pensioner's lives and the chance to use replica skittles and bowling balls.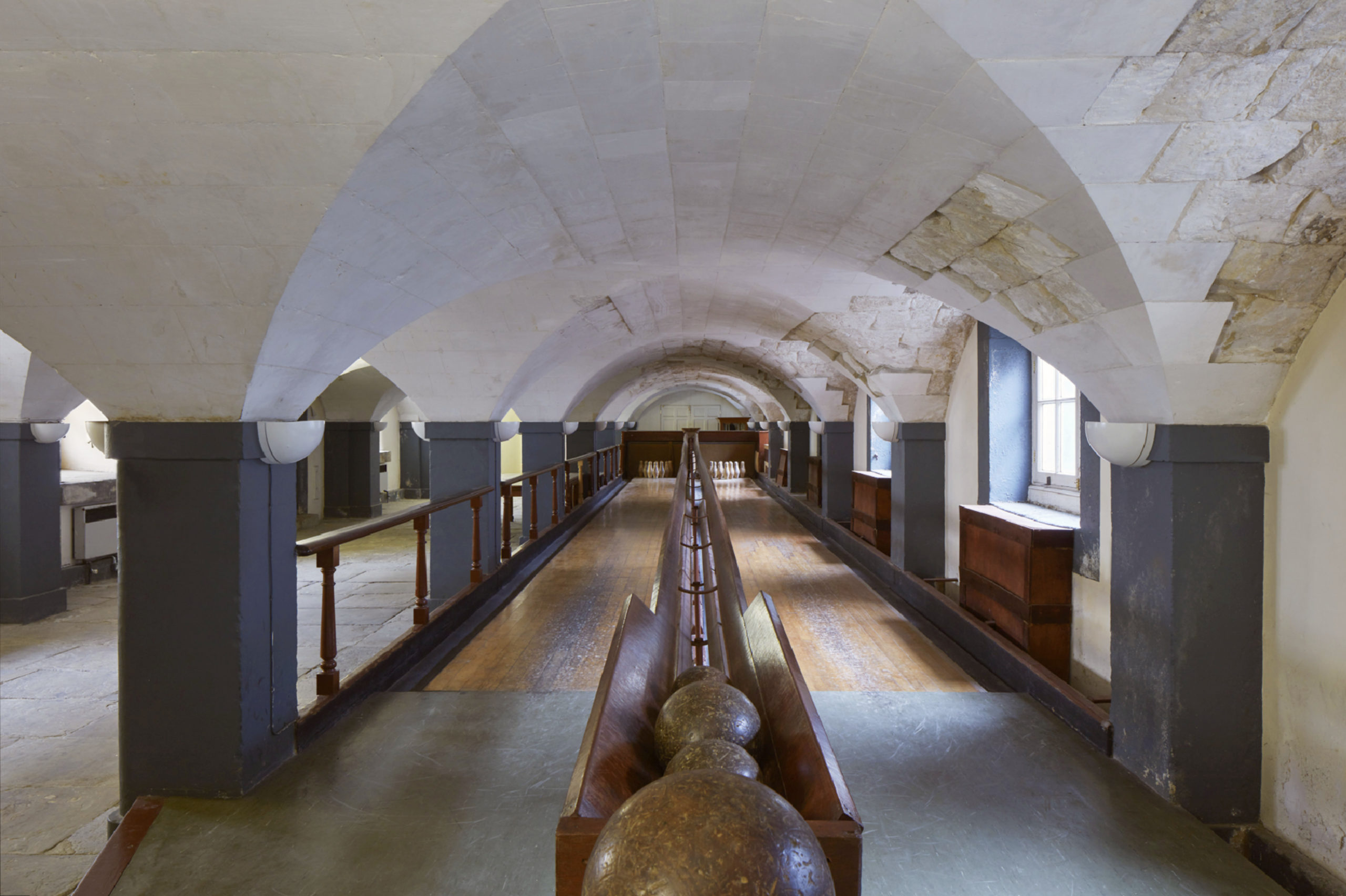 Sights to See in London: Britain's Sistine Chapel
You read that right. Tucked away on the banks of the Thames is Britain's answer to the Sistine Chapel. You don't need to head to Rome to snap Baroque masterpieces and epic murals creeping across walls and ceilings. Sir James Thornhill dreamt up these artworks and completed them over the course of 19 years. The Painted Hall was brought back to life following an award-winning £8.5 million restoration. It's one of the most photogenic places in London.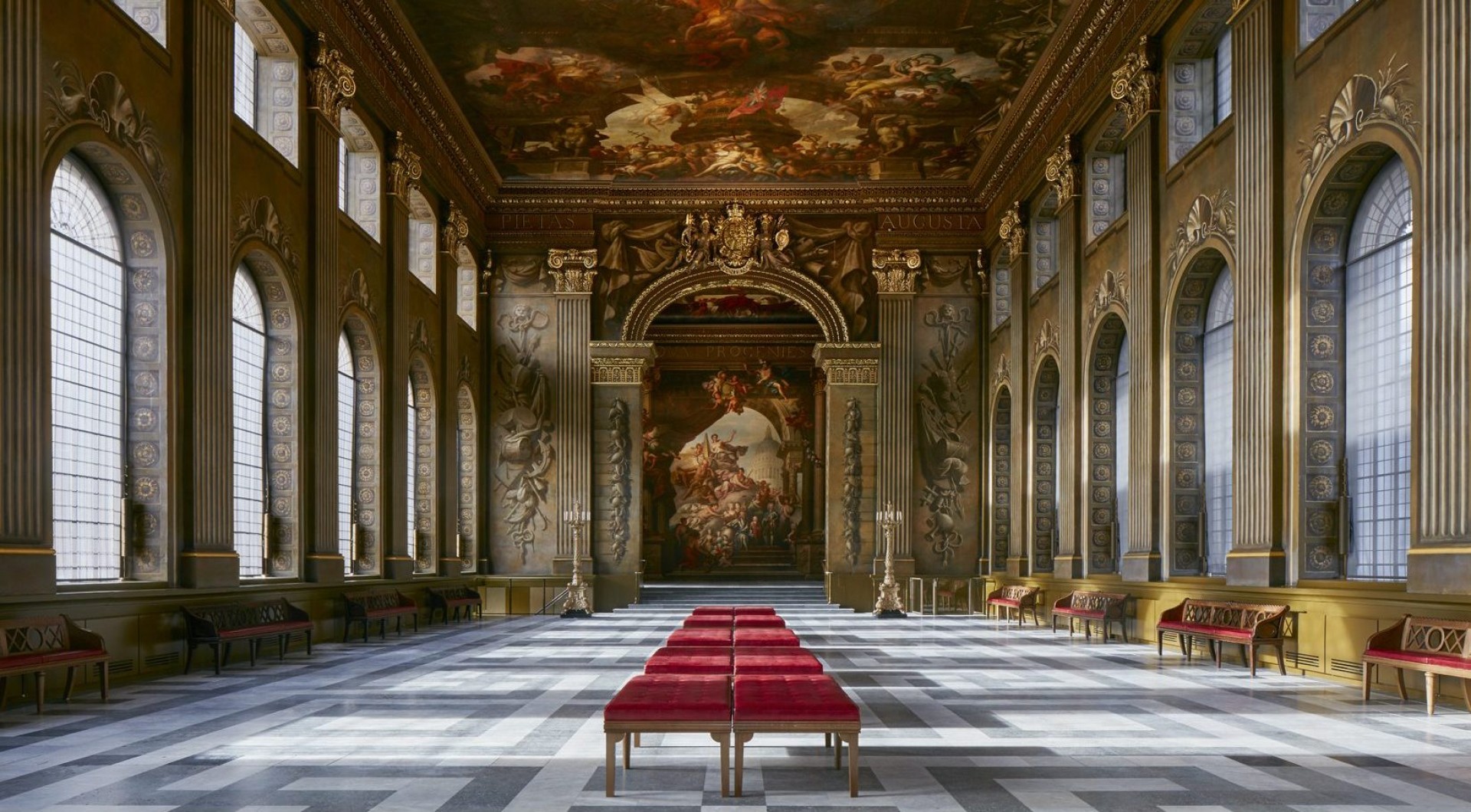 Sights to See in London: A Neo-classical Chapel
When it comes to sights to see in London, a chapel might not be high on everybody's list – but this one should be. In an earlier incarnation, this was the site of Greenwich Palace where Tudor monarchs would have worshipped and Elizabeth I came to listen to choral music.
Today, take a trip around the beautiful Neo-classical Chapel of St Peter and St Paul (which is free) to see an altarpiece painted by Benjamin West, known as 'The American Raphael.' It tells the bible story of St Paul and his Malta shipwreck. There's also a grand-looking organ you'll want to photograph. It has massive golden tubes and is suspended from the ceiling, flanked by huge marble columns.