9 Dec 2023 - 4 Feb 2024
Tickets: £15
Painted Hall, Old Royal Naval College, London SE10 9NN
Book now
Plan A Visit
This winter Coalescence, an artwork by designer Paul Cocksedge, is making its London debut at the Old Royal Naval College.
Made from over 2,500 pieces of coal – the amount consumed by a single 200W light bulb in a year – Coalescence will be suspended against the grand arch of the Painted Hall, where it will create an intricate play of shadow and sparkle that draws on the lustrous quality of the anthracite, a form of high-carbon coal. This installation promises to captivate viewers while inviting them to question our relationship with, and dependence on fossil fuels.
Also on display in the adjacent Nelson Room, will be a new artwork, 20 Trees, which subtly conveys a message about ecological balance by blending mathematical calculations with dwindling natural resources.
Each work stands as a reminder of the critical relationship between human actions and environmental stability, and together, they encourage visitors to contemplate our relationship with the natural world.
A series of special events will be hosted in conjunction with the exhibition between December 2023 and February 2024.
Subscribe to our newsletter to find out more.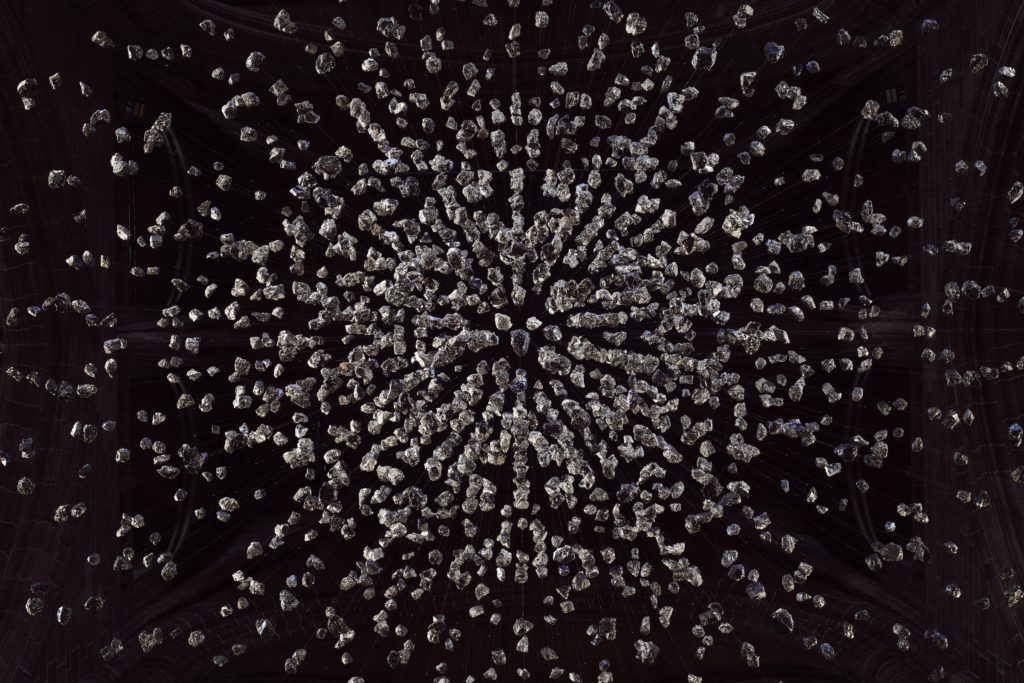 About Paul Cocksedge
Paul Cocksedge Studio is an interdisciplinary studio co-founded by Paul Cocksedge and Joana Pinho. The artist and designer is known for his unorthodox approach to materials in works that span public art, sculpture and architectural installation.
Science is an ever-present anchor for these works, and a forensic investigation into the limitations of processes, materials, and the human body lays the foundations for everything. Cocksedge is enduringly curious about our relationship to the Earth, and his works address pressing issues of our time, from social connection to fossil fuel.
Website: www.paulcocksedgestudio.com
Instagram: @paulcocksedge
Please note: Entry to see Coalescence also includes access to the Skittle Alley, all our tours – including 600 years of history tours, Blockbuster Film Tours and Painted Hall talks – as well as use of our multimedia guides. Find out more about what's here and plan your visit.
Existing annual pass holders
If you already have an annual pass for the Painted Hall you will be able to visit Coalescence for free with no advance booking required. This is subject to availability.