The Feast of Chromatica: Stunning Venue Transforms for Summer Showcase
The beginning of August saw the transformation of the iconic Old Royal Naval College into a colour-infused wonderland inspired by the concept of Chromatica. Event organisers, Company of Cooks, wanted the aesthetic of the event to embody the concept of kindness and equality through the deliberate use of colour and brightness. Production company, Wise Productions took the brief to a new level, juxtaposing the illustrious architecture of the Painted Hall with bold modern design to create a contemporary chic feel.
Guests arrived in the Colonnades, where they were greeted with glasses of English sparkling wine provided by Ridgeview Wine Estate, as well as canapes prepared by the in-house catering team. The space was adorned with the captivating hues of vibrant furniture provided by Options Greathire Ltd, and striking floral arrangements by McQueens Flowers. The saturated colour palette of pink and blues was selected to create a beautiful aura that brought a lively energy to the muted columns, creating the perfect backdrop to kick-start the evening.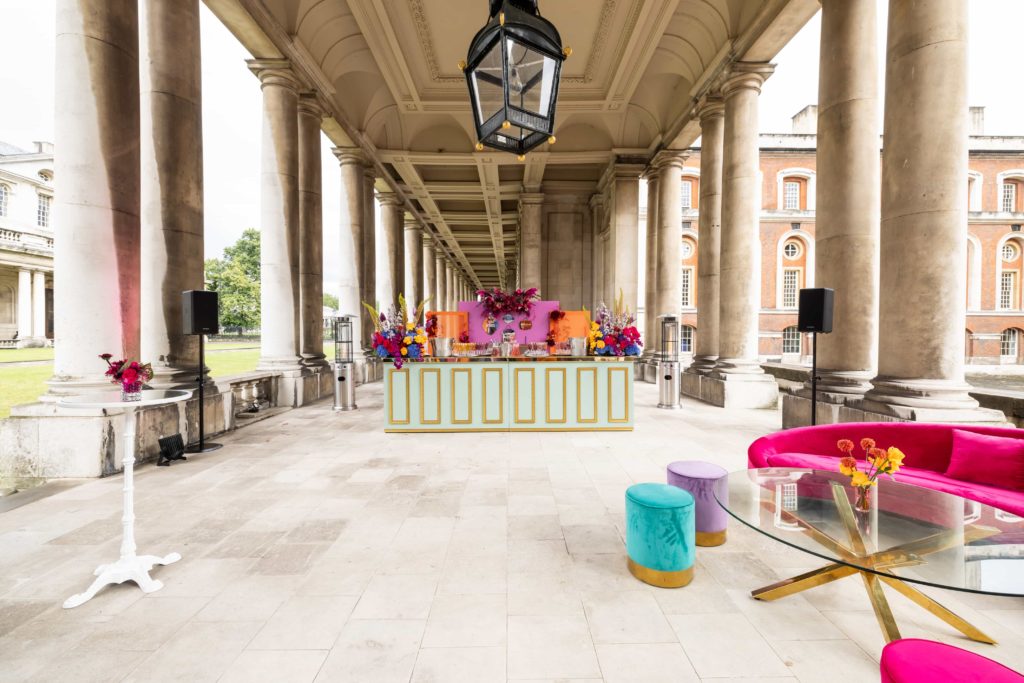 .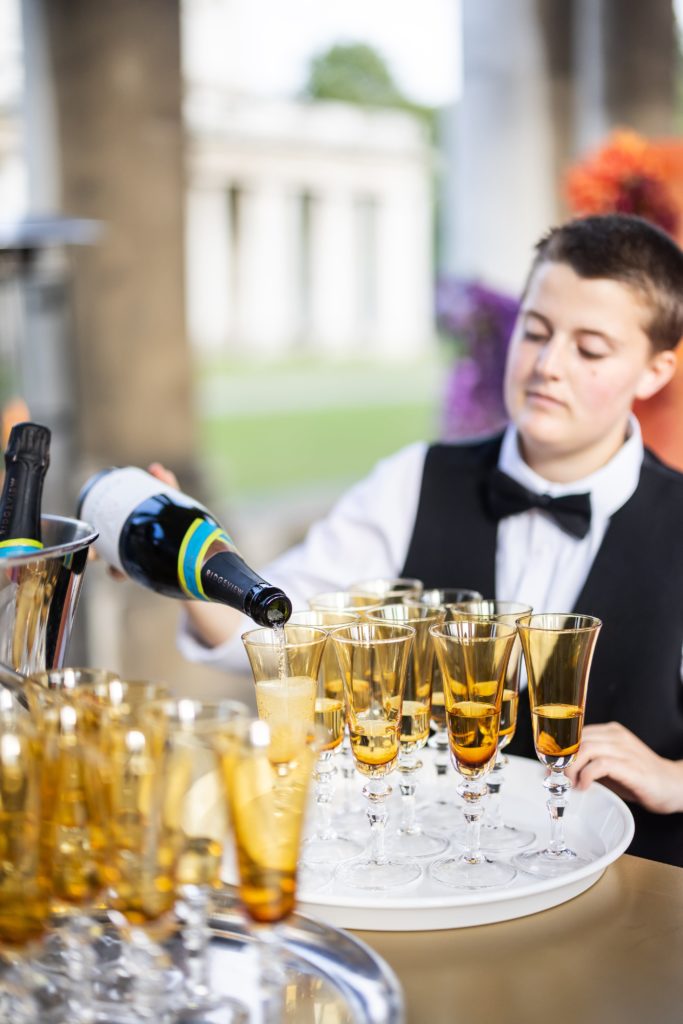 As they entered the Painted Hall, guests were amazed by the refined banquet. The centrepiece – inspired by the cornucopias illustrated in the ceiling – was intentionally muted to emphasise the powerful colours of the hall. Vases, candelabras, and cherubs adorned the showstopping table in opal, matte, and gloss whites. A central LED flex illuminated the table, and an LED runway lined the venue's iconic Baroque walls, to create a play of light that changed with each course, adding a compelling modern twist to the concept of a traditional banquet feast.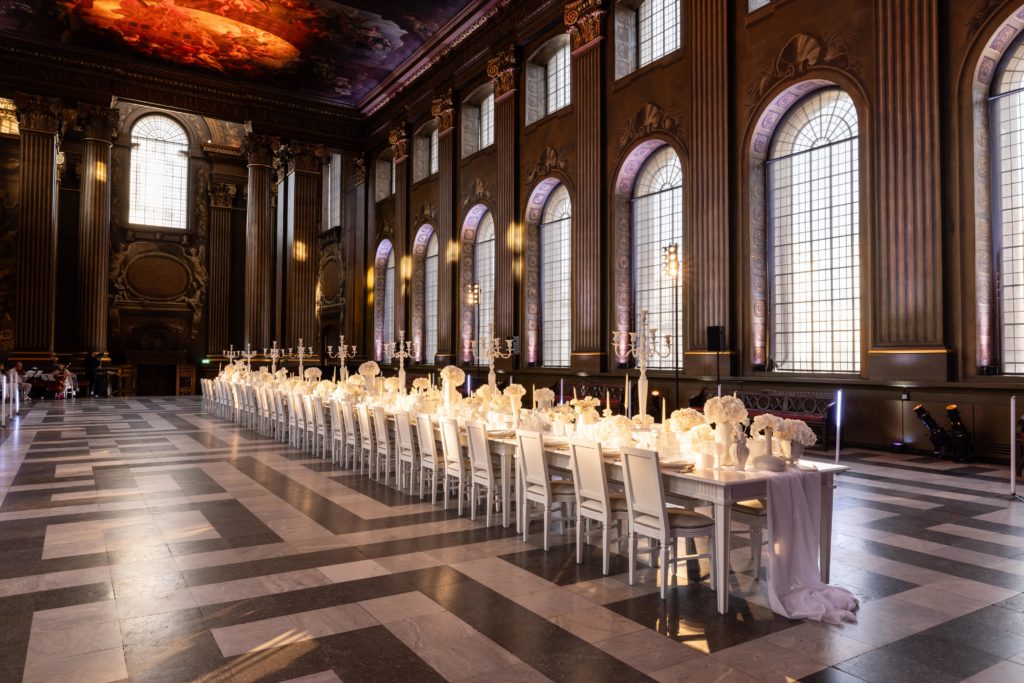 The pristine white tables acted as a canvas on which the Company of Cooks culinary artistry could be fully appreciated. Guests were treated to a menu of four unique dishes, including a cod starter, a venison main, an elderflower palate cleanser and a coconut-based dessert. The dishes were paired with an out-of-the-ordinary selection of Ellis Wines.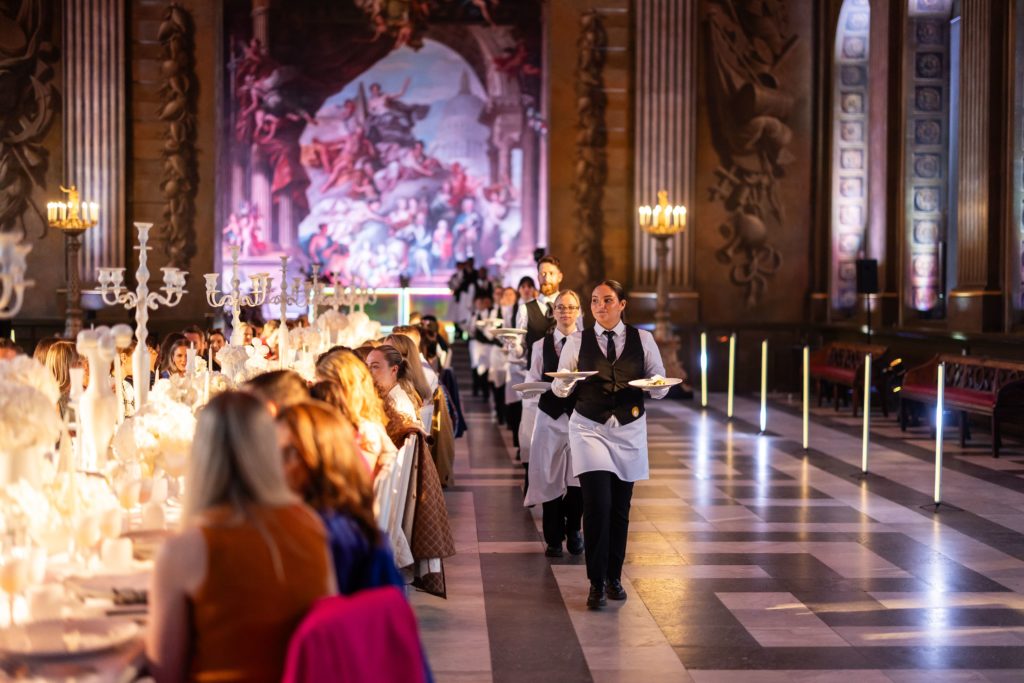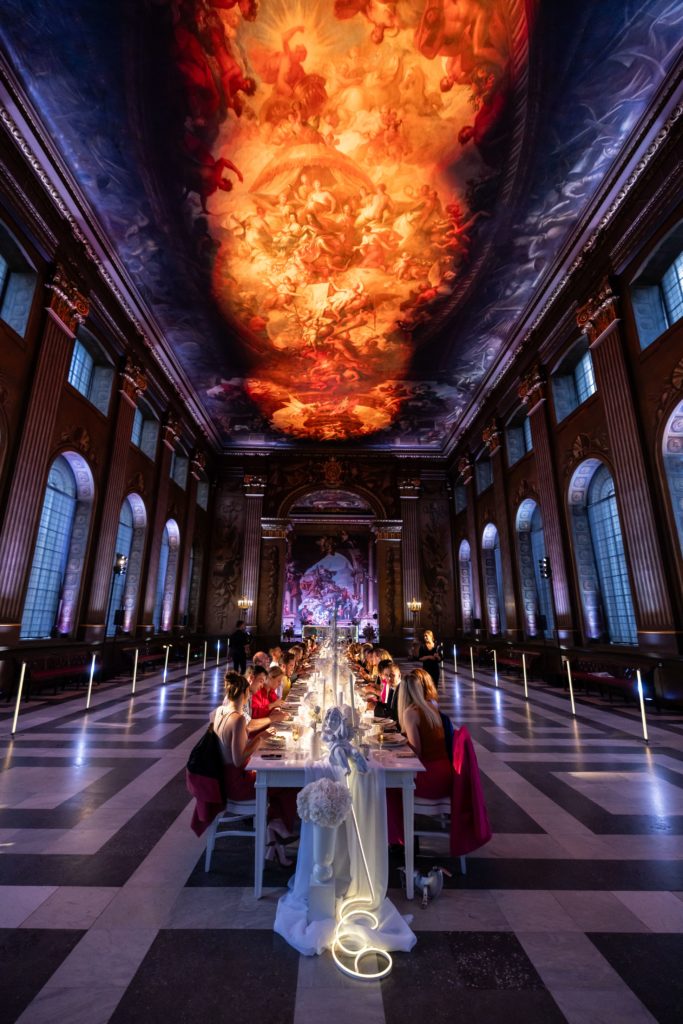 No feast can end without an after party! A holographic LED bar with a DJ booth was set up against the mural of the Upper Hall, providing an enchanting focal point, whilst post-dinner treats and cocktails were served.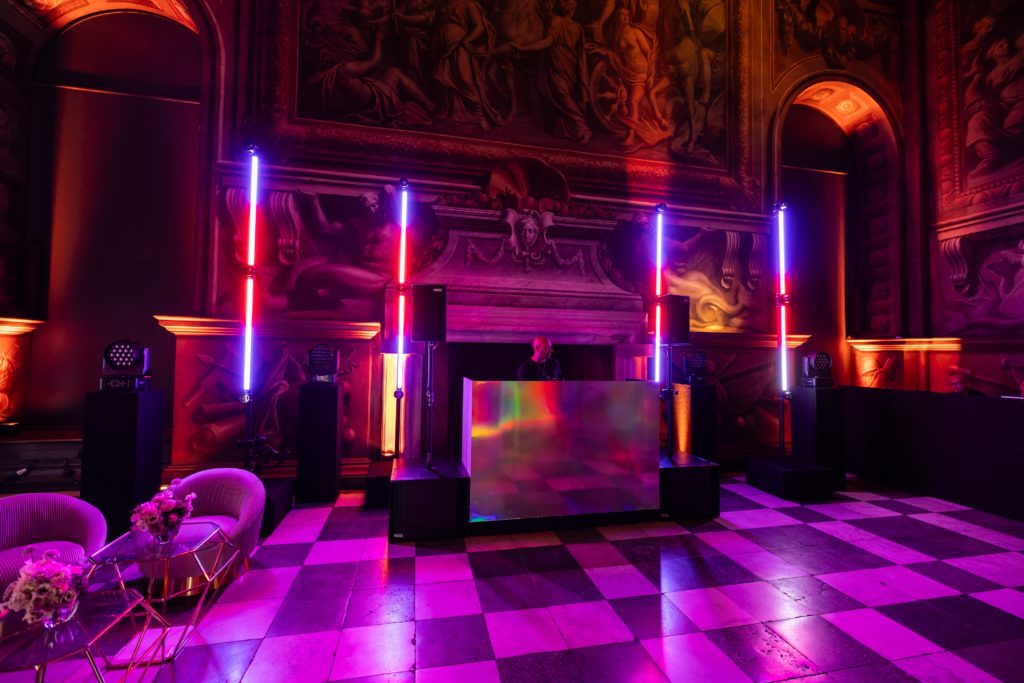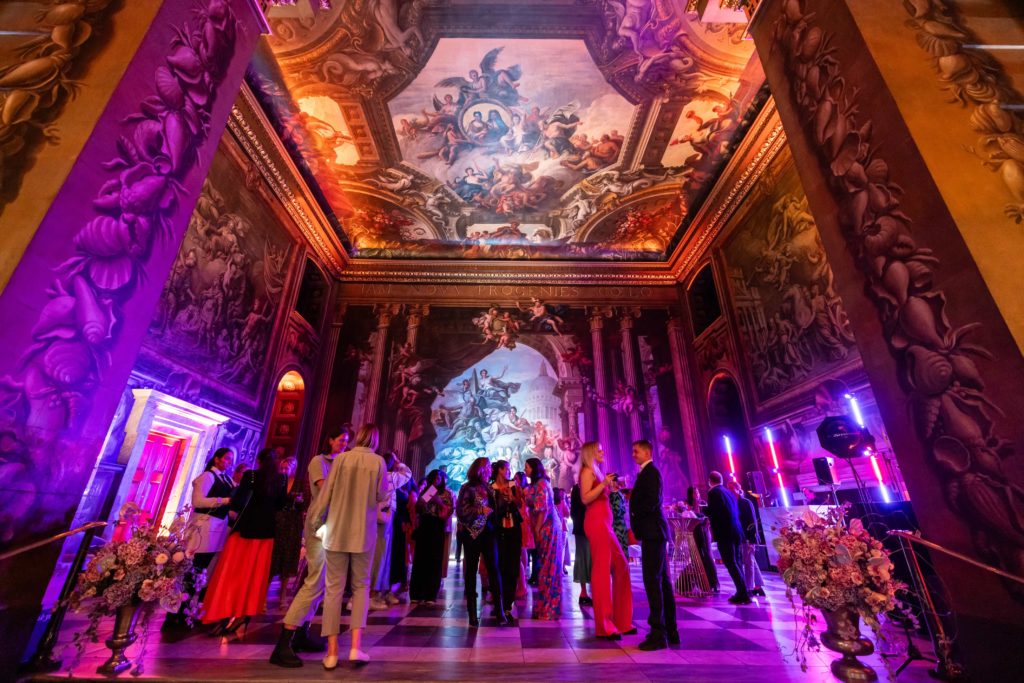 The Painted Hall is a beautiful representation of centuries of artistry and grandeur, and this event was testament to the value of collaboration, craft and creativity between Company of Cooks, the Old Royal Naval College and the suppliers involved. The event was a night to remember, transcending artistic boundaries and breathing new life into centuries-old grandeur.
If you are interested in hosting a corporate or private event, you can explore our dedicated venue hire pages or contact us at [email protected]
Photographs by Noah Goodrich (@noahtwobytwo)