Old Royal Naval College welcomes Mark Hosea as new Director of Estates and Conservation
The Greenwich Foundation for the Old Royal Naval College is pleased to announce the appointment of Mark Hosea as Director of Estates and Conservation.  
Mark will provide strategic leadership for our conservation programme, ensuring excellence in the care and presentation of the historically significant Grade I and Grade II buildings, including the Painted Hall, its grounds and collections.  
Along with Chief Executive Matthew Mees, and the senior management team, he will plan and progress the next series of major development projects at the UNESCO World Heritage site. This includes unlocking hidden under-utilised assets and bringing more of them into meaningful use, as well as developing inspiring and engaging experiences for a broad range of audiences.  
Mark has over 20 years' experience as a senior property professional working in both the private and charitable sectors. 
Before joining the Old Royal Naval College, Mark held Project Director roles for The Canterbury Journey at Canterbury Cathedral and for York Minster Revealed at York Minster, where he developed and then delivered projects at internationally significant cultural heritage attractions that are commercially successful, with a key focus on creating engaging places that people from all backgrounds want to visit and enjoy. This meant ensuring that people and their needs were at the forefront, and physical assets were put to economically viable use and conserved in an appropriate manner, safeguarding them for the enjoyment of future, as well as present generations. 
Mark Hosea said, "I am delighted to be joining the Old Royal Naval College. It is particularly special to be joining this year, as we celebrate the tercentenary of Sir Christopher Wren's death with the UK-wide Wren 300 festival. Wren designed this outstanding group of Baroque buildings with the iconic twin domes that make up the Old Royal Naval College and I look forward to sharing their significance and beauty with everyone."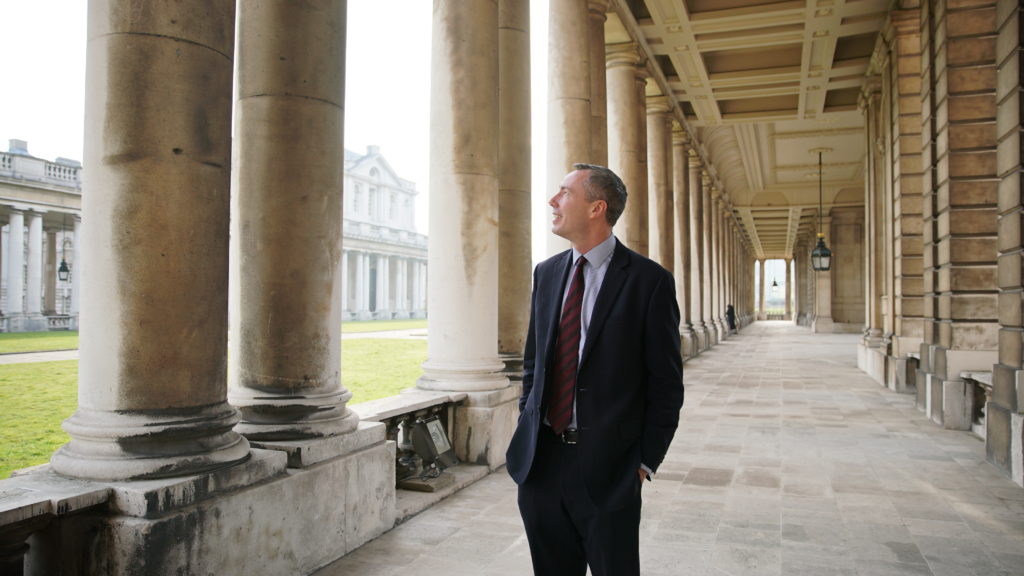 Matthew Mees, Chief Executive, said, "I look forward to welcoming Mark to our magnificent and iconic site at a crucial time in the Greenwich Foundation's stewardship. He will work closely with the Surveyor of the Fabric Martin Ashley, and our partners on site, including the University of Greenwich, Trinity Laban Conservatoire of Music and Dance, Young's Brewery and the Church of England, to continue to provide a beautiful, carefully managed environment in which we can welcome visitors from across the world, students and the local Greenwich community."  
Prior to these projects Mark worked in the private sector advising multiple clients across England. Mark is a Member of the Royal Institution of Chartered Surveyors (Planning and Development) with an MSc in Urban Regeneration.