Maritime Greenwich in New Illustrated Map of UK UNESCO Sites
The Old Royal Naval College is one of the historic buildings that make up Maritime Greenwich World Heritage Site featured on a new map alongside 57 other unique UNESCO sites in the UK. 
The UK's UNESCO sites are destinations of world-class natural and cultural heritage.  
The newly illustrated map, designed by the creative cartographer Tom Woolley, brings together for the first time, all the 58 UK UNESCO sites; World Heritage Sites, Biosphere Reserves, Creative Cities, Global Geoparks across the British Isles that are waiting to be discovered.  
It is now available to download for free from the UK National Commission for UNESCO. 
The new map includes 29 World Heritage Sites, 13 Creative Cities, 9 Global Geoparks and 7 Biosphere Reserves that cover 13% of the UK's landmass. Most of the sites are free to enter and conveniently accessible by public transport offering the public new experiences to discover UNESCO sites in the UK and mark this summer with a visit to one of the world's most special places.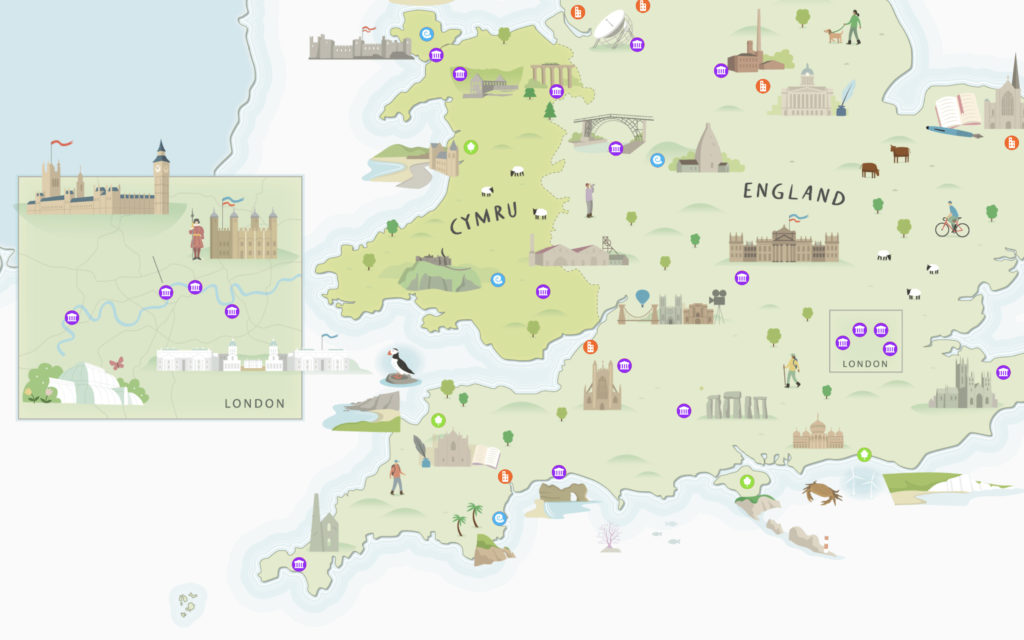 Maritime Greenwich was inscribed as a World Heritage Site in 1997 and is celebrating its 25th anniversary. The unique architecture, representing maritime importance, designed landscape and association with the British monarchy over the centuries are just some of the features which make Maritime Greenwich a unique and significant place. 
Today the Old Royal Naval College, is an extraordinary cultural destination in the heart of Maritime Greenwich. Painted by Canaletto in 1751, the Old Royal Naval College is little altered and remains a monument to Sir Christopher Wren's vision and skill as its chief architect. 
2023 marks three hundred years since the death of Sir Christopher Wren. To commemorate Wren's extraordinary legacy, some of his most famous buildings and associated institutions will be hosting fascinating events and activities throughout the year. 
Click on the link to find out about Wren events across London and beyond. 
The map was produced by the UK National Commission for UNESCO as part of its Local to Global project, made possible with the GREAT Campaign and The National Lottery Heritage Fund, with thanks to National Lottery players. Local to Global aims to develop a resilient network for UNESCO Designated Sites in the UK.