Old Royal Naval College receives an Autism Friendly Award for 2020
Old Royal Naval College receives an Autism Friendly Award for 2020
We're delighted to receive the National Autistic Society's Autism Friendly Award 2020 which recognises the Old Royal Naval College's commitment to welcoming autistic visitors and their families and friends.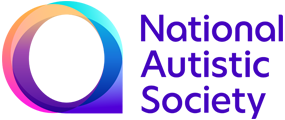 So that we are able to provide a welcoming and comfortable visit for visitors with autism, all of our front of house staff and volunteers receive autism awareness training to better assist our visitors, and ear defenders are available on request in all of our buildings. A pre-visit awareness sheet is also available on our website to help visitors with autism, and families with autistic children plan their visit. For more information, see https://ornc.org/plan-a-visit/accessibility/.
Family Activity Session
On Saturday 21st March, from 11am-1pm, we are running a drop-in session for families with autistic children. Available to all members of the family, enjoy a fun and relaxed session of creativity where children can make treasure jars. There will also be a sensory tent, tactile shapes to play with, and more.