The Old Royal Naval College Hosts The Duke of Gloucester
Staff and volunteers welcomed the Old Royal Naval College's President, HRH The Duke of Gloucester on site last week, 15 October 2020.
HRH The Duke of Gloucester visited the team accompanied by Old Royal Naval College Chief Executive, Matthew Mees; Chair, Tony Hales and Surveyor to the Fabric, Martin Ashley amongst other team members to see recent conservation and programming achievements.
The tour included a stop at the recently restored Painted Hall where The Duke of Gloucester heard about the award-winning conservation project. He also visited the newly opened Black Greenwich Pensioners Exhibition in the Visitor Centre to hear about the Black mariners that played a crucial role in the history of the site and Greenwich.
HRH The Duke of Gloucester also took time to talk with staff and volunteers about their recent success, winning 'Large Visitor Attraction of the Year' at the VisitEngland Awards for Excellence 2020. He was also keen to hear about how the visitor attraction has adapted to Covid safety since re-opening in July.
HRH The Duke of Gloucester was appointed President of the Greenwich Foundation for the Old Royal Naval College in 2010. He is involved in multiple charities related to architecture, construction, and conservation.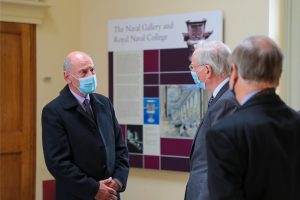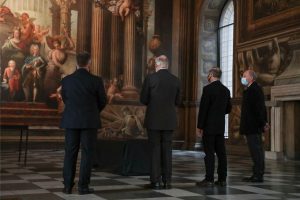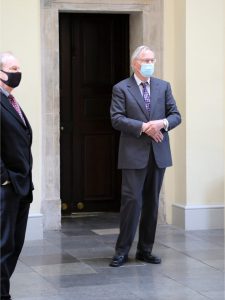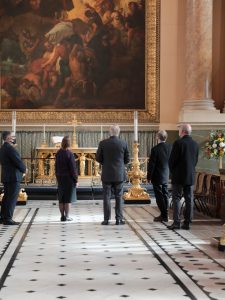 All images © Colin B. Mackenzie