Workshop
Sea Shanties, Pirates And More…
Come on a musical journey with Mambo Jambo; in our interactive session we'll sail across the ocean, singing sea shanties and maritime tunes. Together we'll need to row hard, and also to put sails up and hoist the riggings. Following in the footsteps of intrepid explorers and pirates, we'll sail to the Caribbean, where we'll encounter a carnival and sing songs along with the steel drum, plus learn some body percussion and a few carnival dance moves.
Feel free to come in pirate or sailor accessories, and bring a colourful carnival style accessory if you want.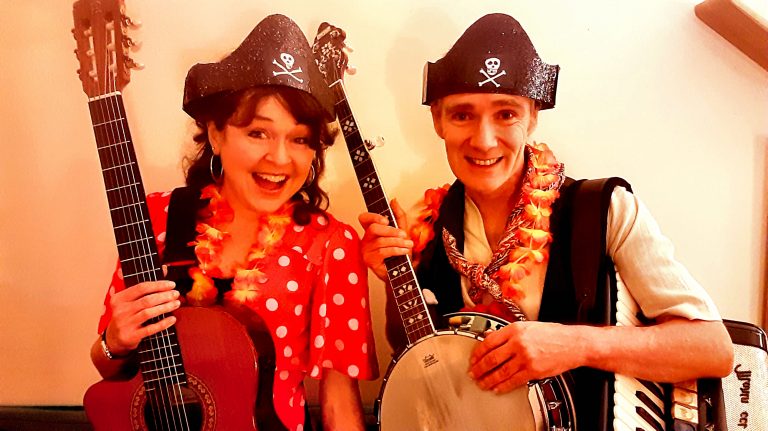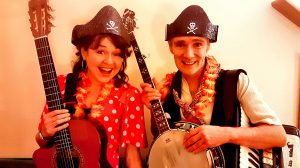 Ages 3-8 and their grown-ups. Come and join in and also receive a musical goody bag!