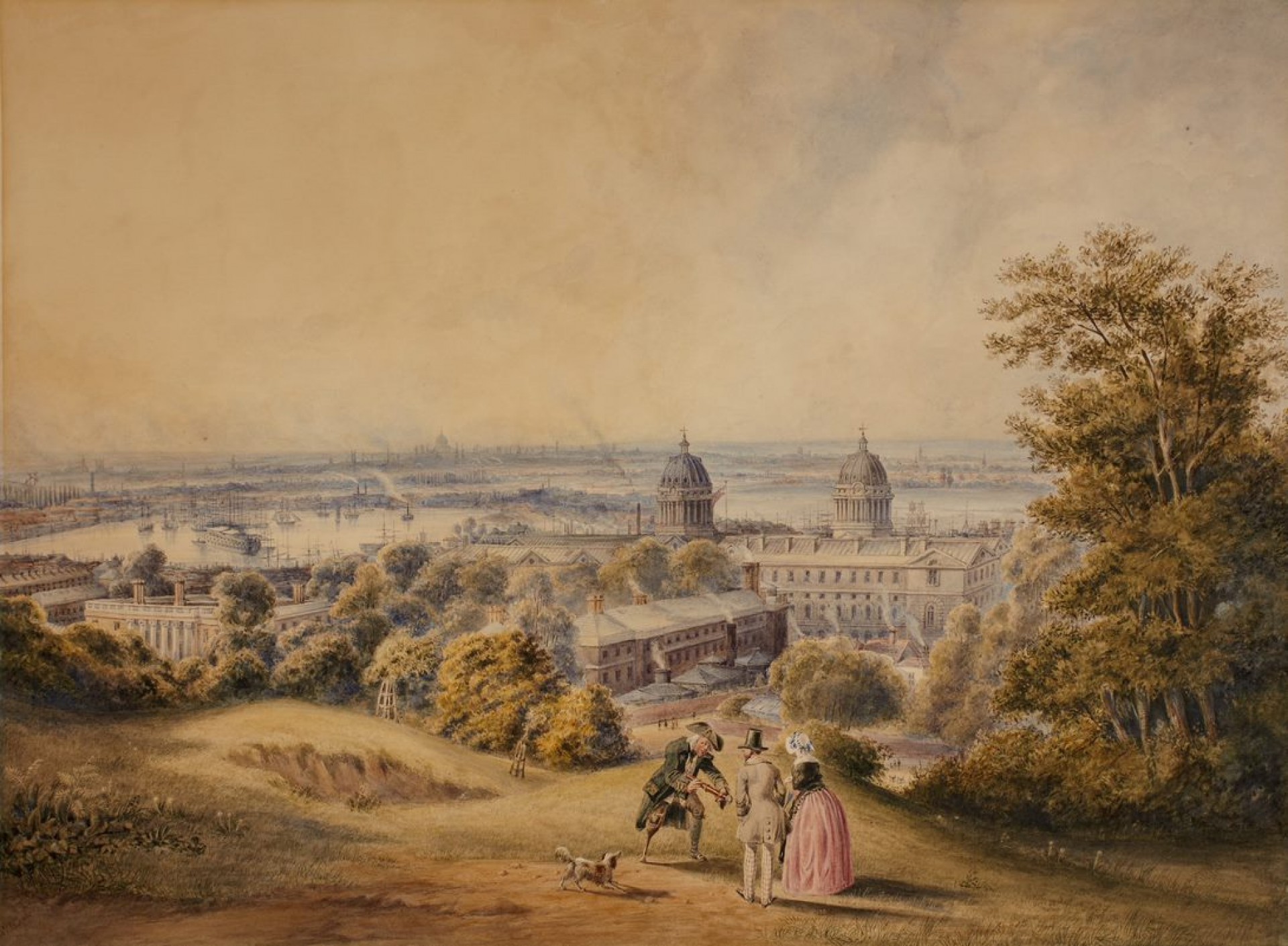 Exhibition
Reflecting Greenwich: Watercolours and sketches from the Royal Greenwich Heritage Trust
Until 30 January
Tickets: £FREE
Visitor Centre | Mezzanine Gallery
Plan A Visit
Reflecting Greenwich showcases a selection of rarely seen paintings on loan from the organisation that manages the Heritage for the Royal Borough of Greenwich.  These charming watercolours show what the area looked like in and around the Old Royal Naval College site over 200 years ago. To coincide with the exhibition there will be guided walks discovering the scenes depicted in the watercolours, and a special family photo trail to recreate the historic views as they appear today.
---
Reflecting Greenwich Walk
Tues 30 Nov 2021 & Sun 30 January 2022, 11.30am – 12.30pm
Meeting Point: Visitor Centre Ticket Desk
£10 per person
Join London Town Walks leader, Ian Porter, to take in the historic sights of maritime Greenwich. From Henry VIII's Tudor Palace to the Naval College of the 20th century, this walking tour will incorporate many of the locations featured in the Old Royal Naval College's exhibition Reflecting Greenwich: Watercolours and Sketches from the Royal Greenwich Heritage Trust. See how some views are remarkably unchanged while others are radically different, the paintings offering a fascinating insight into bygone Greenwich.
Meet the Past: Family Art Trail
Pick up a free map and guide from the Visitor Centre
Free
Have you ever wondered who stood on the same spot as you hundreds of years ago?
Come and take part in our special Meet the Past: Family Art Trail and experience the sights of Greenwich as seen through the eyes of 19th century artists. First take a look at the Reflecting Greenwich watercolour exhibition in the Visitor Centre, then head off to stand on the sites depicted in the works of art and snap a picture of the scene as it is today. What's changed and what is still the same?