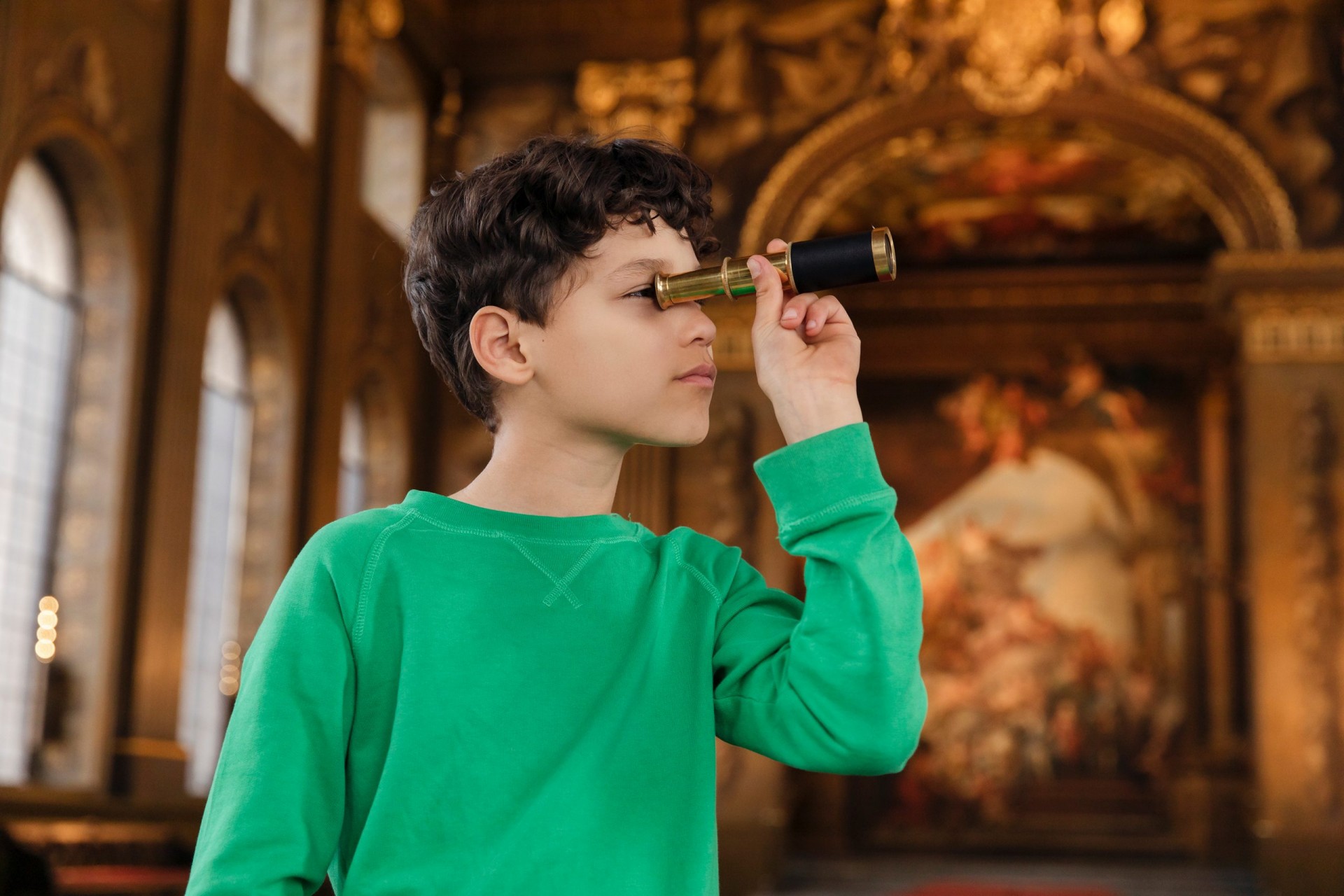 Workshop
History In Action
Third Sunday of the month | 11am, 12pm, 2pm
Tickets: £FREE
Mews Schoolroom
Plan A Visit
Step inside a naval ship of old or battle pirates in our lively drama and movement sessions on the third Sunday of each month.
Free drama sessions for families, aimed at children aged 5-10, but all ages are welcome. No need to book but there is limited availability so that social distancing can be maintained.
Come to the Visitor Centre to sign up on the day so that you can be directed round to the Mews Schoolroom. If the session you would like to attend is full, take a look around our beautiful grounds or grab a coffee before the next session.
---
Sunday 17 October
Lost at Sea
Jump into the boots of a sailor and sail the high seas. What kinds of adventures will you get up to and what will you do when you find yourself marooned in ice?
Sunday 21 November
Mythical Monsters
Learn about the creatures found in Greek myths and in the Painted Hall. Can you create your own mythical monster?
Sunday 19 December
Scrooge Spooked!
Enter the world of A Christmas Carol and explore what else might have scared Scrooge on that Christmas Eve.
Sunday 16 January
Treasure Island Pirates
If you can't beat 'em, join them. Become a pirate and discover the mysteries of a deserted treasure island.
Sunday 20 February
Greek Heroes
Enter the world of Greek myths and create your own fantastical stories featuring Medusa, Hydra, Minotaur, Athena or Apollo.
Sunday 20 March
Submarine Explorers
Go for a dive into the deep and see what sea creatures lie in wait!