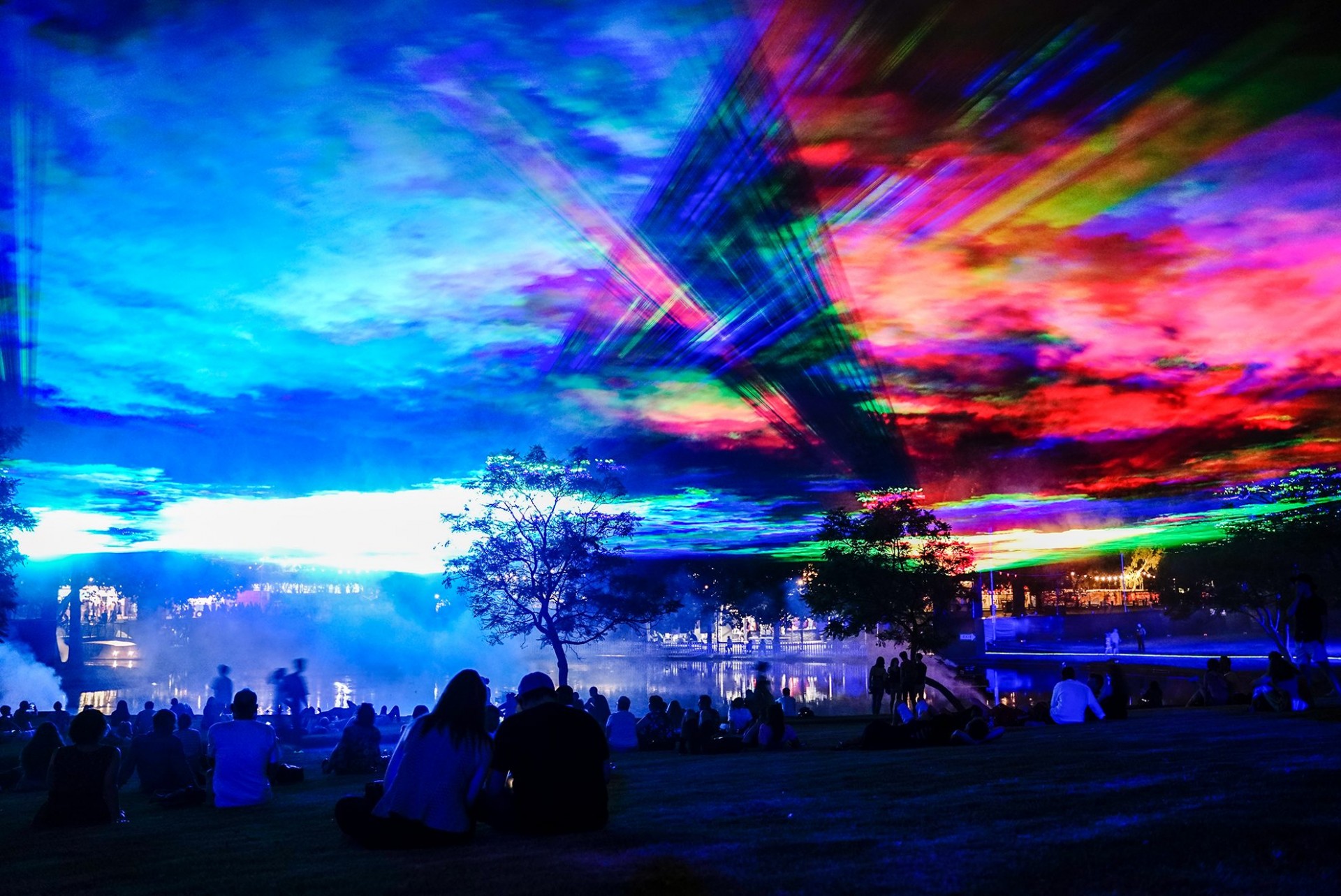 Events
GDIF at the Old Royal Naval College
27 August - 5 September 2021
Tickets: £FREE

Greenwich+Docklands International Festival (GDIF) is London's leading festival of free outdoor theatre and performing arts and, in the words of The Guardian, makes an "unrivalled contribution to the happiness of the people of London". GDIF is committed to breaking new ground in outdoor performance and raising the ambition, quality and diversity of outdoor work produced in the UK.
GDIF forms part of the Royal Greenwich Festivals, an annual series of high-quality events organised by the Royal Borough of Greenwich to celebrate cultural vibrancy, and is the flagship annual event produced by FESTIVAL.ORG.
Join us at the Old Royal Naval College this summer to experience two incredible installations as part of the festival.
---
Borealis
27 August – 5 September, 8.30pm
This spectacular immersive installation, inspired by the Northern Lights, will light up the skies over the Royal Borough of Greenwich during this year's Festival. Time seems to slow down as eyes look up with Dan Acher's incredible installation at GDIF 2021. Borealis offers a mesmerising must–see moment of awe and wonder.
Tickets for Borealis are free, but must be pre-booked here.
We Are Watching
27-30 August, 11am-7pm 
Dan Acher's We Are Watching is a striking image of a giant eye flown on a monumental flag, comprising thousands of digital portraits, contributed by people from 190 countries across the globe. The 10-storey high flag is designed to send a clear message to world leaders with the power to affect decisions about climate change: that the eyes of the world are upon them. At 6pm on 27 August there will be a ceremony featuring reflections, poetry, speeches and music to mark the raising of Dan Acher's extraordinary flag.