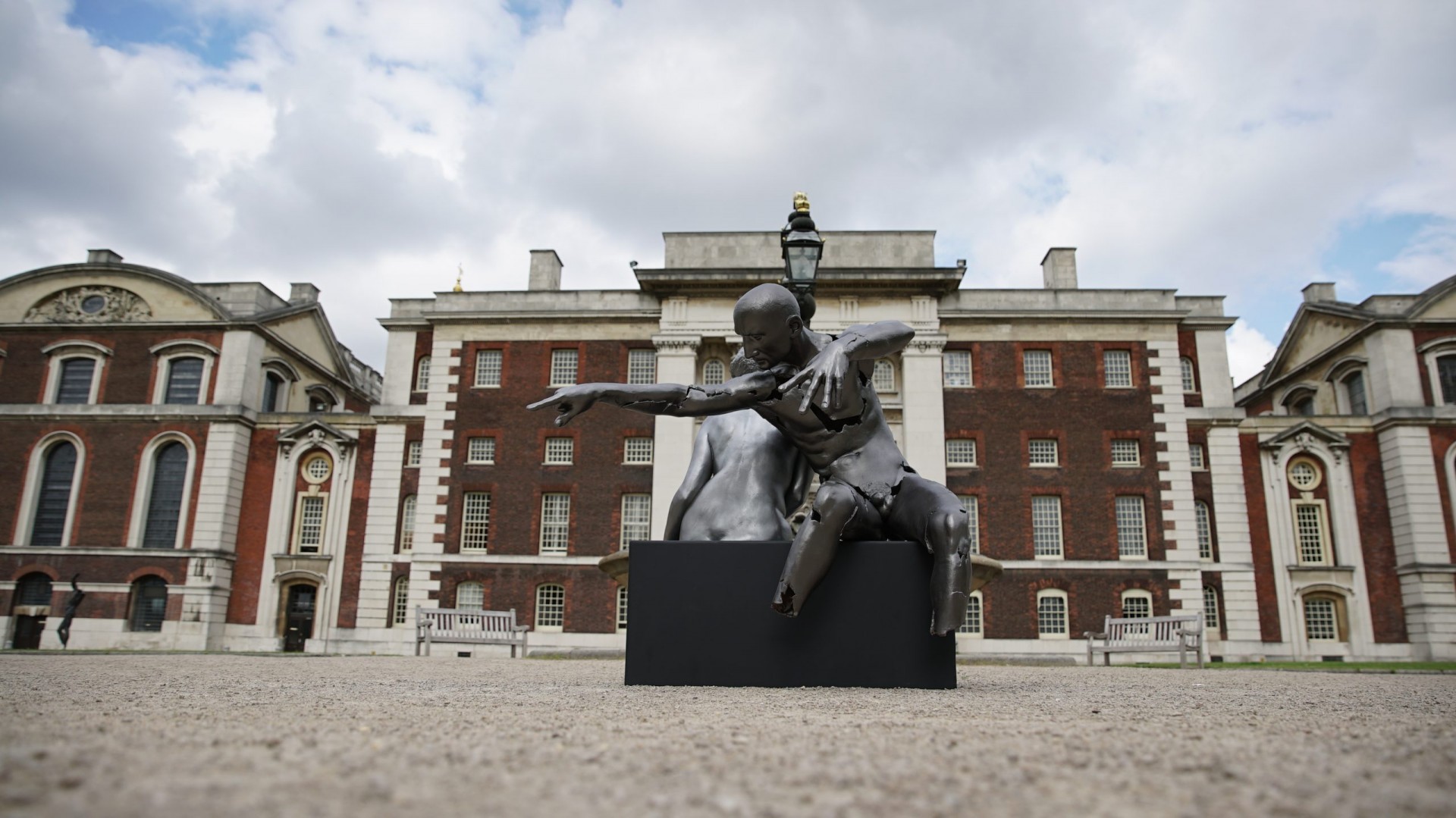 Exhibition
Fragments in Time
10 June - 6 August 2021
Tickets: £FREE
King William Lawns
Plan A Visit
Join us this summer for a free sculpture trail on the King William Lawns, from artist Josie Spencer.
In her work, Josie Spencer expresses concern about the survival of the individual spirit and contemporary society.  In her view, external forces such as unrestrained capitalism and dominant authoritarian governments make their equilibrium precarious and threaten their future.
By capturing life size bodies in dramatic positions and applying colourful patinas, Josie Spencer diverts attention away from the traditional notion of beauty in figurative art and directs it towards the contemplation of the fragility of our life.  This is particularly highlighted in her fractured figures in which the viewer tries to imagine what the completed figure might have been.
The universality of the body allows the viewer to identify with her sculptures and fleetingly to sense or confront their own impermanence.  Josie Spencer does not claim to have answers to the dilemmas of human existence. Through her sculpture she demonstrates the beauty and resilience of the human spirit, while also expressing private fears, with her creations becoming a sometimes alarming invitation to self-reflection.
"The Old Royal Naval College is a most beautiful setting and one that is very apt for those of my sculptures with a classical or archeological reference.
The works chosen are from a group that treated the figure as if they were the archeology of our time found in another century, in the future, when those then looking at them can see the fragility of our life now.
The bodies would be positive and confident were they complete, but events unknown have overtaken them. To exhibit them in a surrounding so steeped in history is a privilege and feels most appropriate."
– Josie Spencer