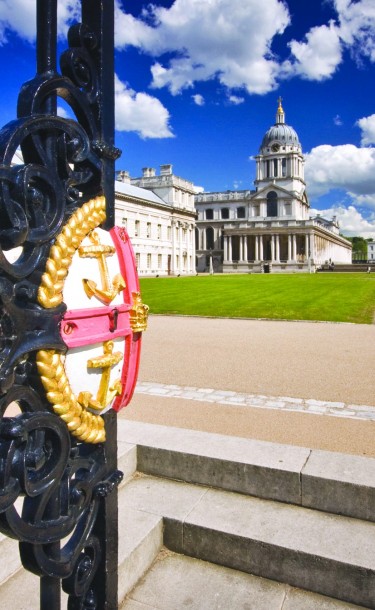 At the Old Royal Naval College we are committed to ensuring your clients and guests have a memorable experience.
You can find all the information about how to visit below but if you have questions, need further information, or would like to book, contact the Box Office team on +44 (0)20 8269 4799 or email boxoffice@ornc.org.
We have implemented several new precautions and followed Government and VisitBritain advice so that guests have a safe and enjoyable visit. These include reduced group sizes, and making it a requirement to wear face coverings on guided tours. We have now received the 'We're Good to Go' accreditation to ensure we are providing the very best practice for those visiting.  More information here.
"It has been an amazing experience and a honour to be able to visit The Old Royal Naval College, with the amazing Chapel and Painted Hall, with a private guide, who was very fun and very precise in telling us interesting details regarding the Grounds and the paintings! I really couldn't be happier about this experience!" – Claudia Camillo, VisitBritain
Our monthly newsletter offers an exciting look at all that we have available to enjoy on site.  With everything from our latest news, tours and events, to food, drink and shopping opportunities, the newsletter is the best place to find out everything that you need to know to make a visit a truly extraordinary experience.  Sign up here to receive the newsletter.
Check out our sample itineraries for inspiration on including the Old Royal Naval College and the wider Greenwich area in your programmes.