Group Visits
We are pleased to offer discounted rates and special packages for groups of 10+ people
Discounts and packages
Groups of 10+ people enjoy a discounted price of £10.50* per person (RRP £13.50) on general admission. Groups are welcome to join our public '500 years of history' tours and Painted Hall talks but these are on a first come, first served basis. See below for bespoke packages or take a look at our groups brochure.
*Please note that the discounted groups price is valid for one day only admittance. The standard £13.50 ticket can be upgraded to an annual pass for unlimited re-entry for 12 months.
Private and Bespoke Tours
Groups of 10+ people can arrange private '500 Years of History' tours and Painted Hall talks with our expert guides. Book tickets.
If you are looking for something more exclusive for your group, we can arrange pre-opening or evening access to the Painted Hall with one of our expert guides and arrange themed content tours on request. You can also add catering to your group package.
To book, please contact our Box Office on +44 (0)20 8269 4799 or email [email protected] to discuss your requirements.
Catering packages
We have a range of delicious catering options available for groups. Food and drink are served in our elegant Painted Hall Café, situated in the Undercroft beneath the Painted Hall, or in our on-site bar and restaurant The Old Brewery.
Pre-booked Painted Hall groups can select from a range of catering options, including breakfast, lunch, afternoon tea, dinner, drinks and canapes and private dining in one of our exclusive event spaces.
To find out more, please contact us.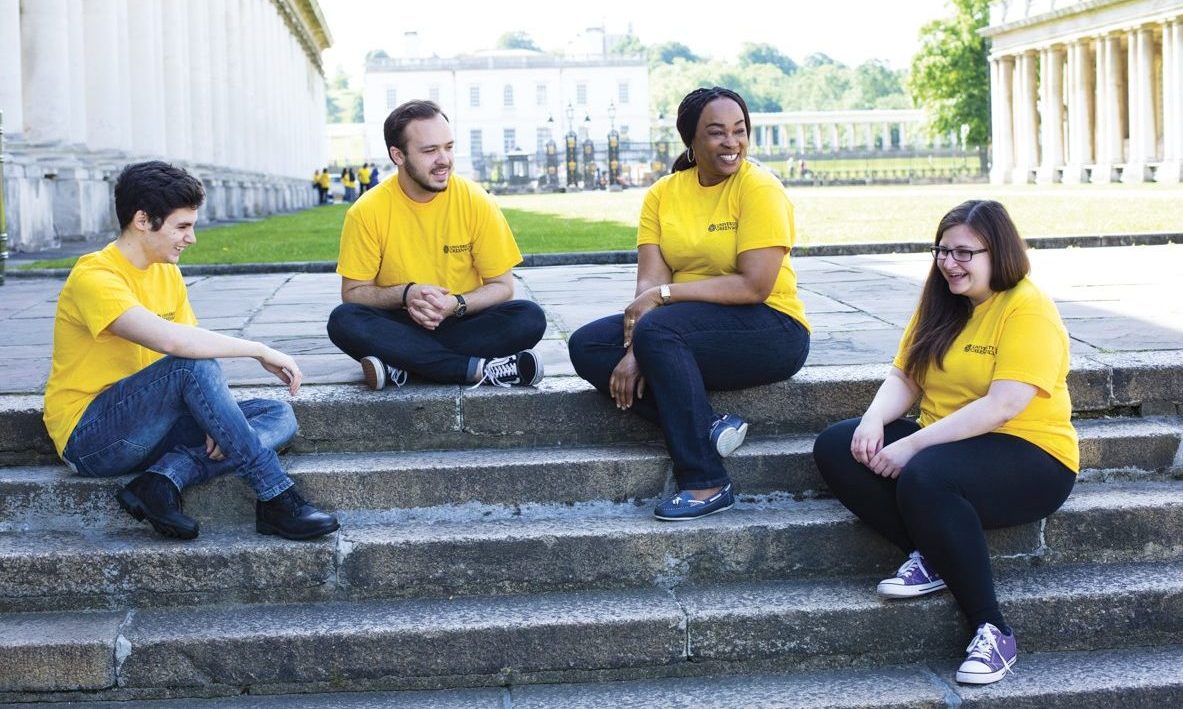 School Groups
If you are looking to book a school visit, please visit our dedicated schools page or email [email protected] to plan your visit.
Getting Here
Please visit our dedicated transport page to find out the best way for your group to arrive by public transport.
If you're arriving by private coach, please make a booking enquiry here.