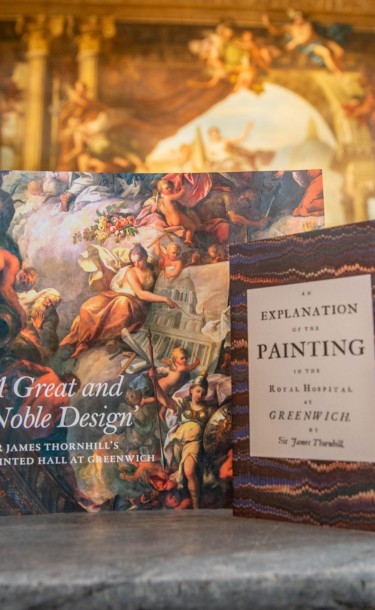 Products for sale
Take a look at the wide range of products for sale in our shops.
For more information about these books and the other items in our stores, or to make a purchase, please contact retail@ornc.org.
---
Christmas Shopping
Our gift shops are packed to bursting with fun, unique and delightful items for all ages. Take a look at our Christmas Gift Guide for inspiration, and come along to choose the perfect present. You can also place orders online by emailing retail@ornc.org.
---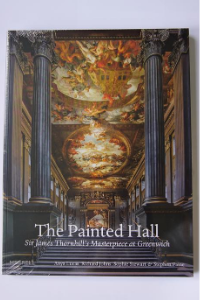 The Painted Hall

Published to celebrate the reopening of our spectacular Painted Hall in March 2019 after a landmark conservation project, this book describes the history and architecture of the Painted Hall, and brings to life the 200 figures that tell a story of political change, scientific and cultural achievements, and naval endeavours, through new photography and writing by Richard Johns. Authored by four experts who were involved in the conservation of the Painted Hall, this book is the comprehensive companion to the Painted Hall. £19.99 (paperback), £40 (hardback)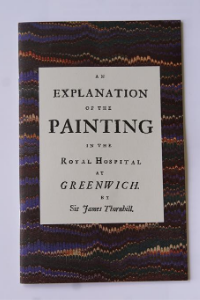 An Explanation of the Painting in the Royal Hospital at Greenwich
Written in Sir James Thornhill's own words, and originally published by the Directors of the Royal Hospital for Seamen who commissioned the paintings, this booklet describes the ideas, themes and techniques present in the Painted Hall. The text in the book is arranged by location, giving readers a first-hand account of what they are looking at in each part of the Hall, and what the characters and symbols mean in the context of the political, cultural, scientific, and economic environment of the early 18th Century. (£4)
This fully-illustrated book is an accessible introduction to the work of Sir James Thornhill in the Painted Hall, bringing together a collection of preparatory sketches and analysis by Dr. Anya Matthews. The book is intended as a contribution both to the study of mural painting as a genre, and an effort to raise the profile of a talented artist who was hailed in his day as 'our Ingenious Countryman'. (£10)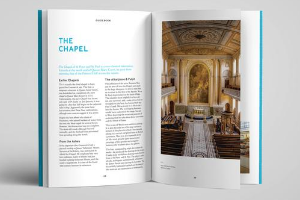 Old Royal Naval College Guidebook

Full of fascinating facts and incredible photographs, this guidebook is the perfect introduction to the stories and buildings Old Royal Naval College. Whether you're a seasoned visitor, a history fanatic, or just looking for an effortless read about an iconic London landmark, this is the perfect souvenir for Sir Christopher Wren's riverside masterpiece. (£5)