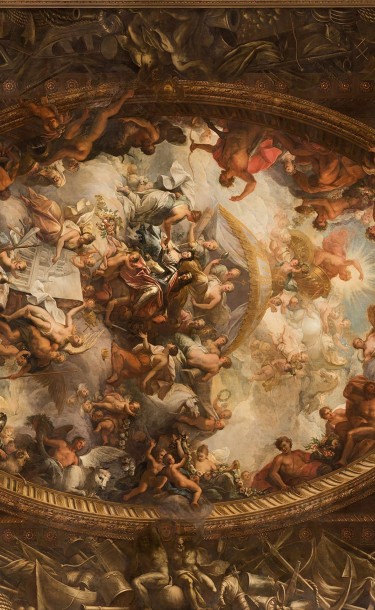 What do the paintings mean?
An epic story of political change and naval endeavours
The characters
Sir James Thornhill's epic painting draws on a cast of around 200 figures to tell an incredible story of political change, scientific and cultural achievements, naval endeavours and commercial enterprise all set against a series of magnificent backdrops. The characters he included are a mix of allegorical, mythological, historical and contemporary.
The story
The central narrative focuses on a pivotal moment when the United Kingdom was created and became a dominant power in Europe. The paintings celebrate Britain's political stability, commercial prosperity and naval power. It also depicts the Protestant accessions to the throne of King William III and Queen Mary II in 1688 and George I in 1714.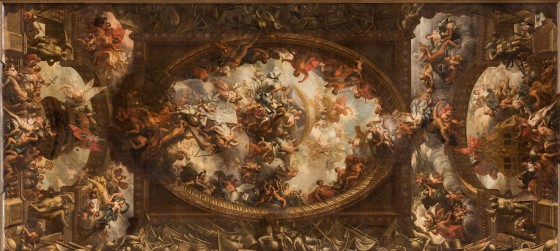 Navigating political events
During the two decades from its commission 1707 until completion in 1726,  the artist had to navigate political events and rethink the design several times. That the end product flows so seamlessly is testament to his great skill as a grand-scale historical painter.
Preparatory sketches (today held in a number of London galleries and museums) reveal how Thornhill evolved the content over time.
Dig deeper into our story