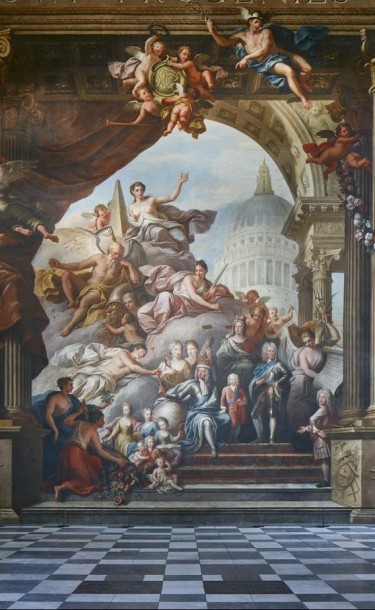 James Thornhill
Who was James Thornhill? The artist genius behind our magnificent Painted Hall.
Sir James Thornhill (1675-1734) was an English painter of historical events working in an Italian Baroque style.
He spent 19 years planning and painting the magnificent Painted Hall and was well rewarded for his efforts. He was paid one pound for every yard – about a square metre – on the walls and three pounds for the same on the ceiling. That came to a total of £6,685.
He was also the first English artist to be knighted in 1720 by George I.
To help visitors understand these paintings, Thornhill also wrote a little guidebook printed in 1726. You can buy a copy today in the Painted Hall shop.
What else did he paint?
As well as his Baroque masterpiece, the Painted Hall, his murals can also be found at Chatsworth House and Wimpole Hall as well as St Paul's Cathedral Dome.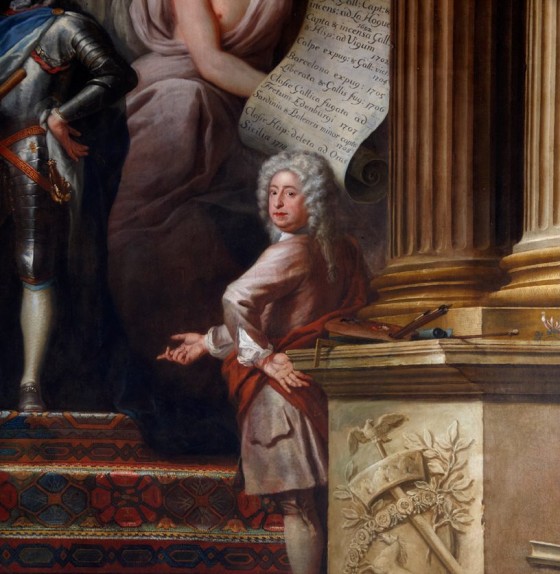 Dig deeper into our story